b - 1939
Akkitham Narayanan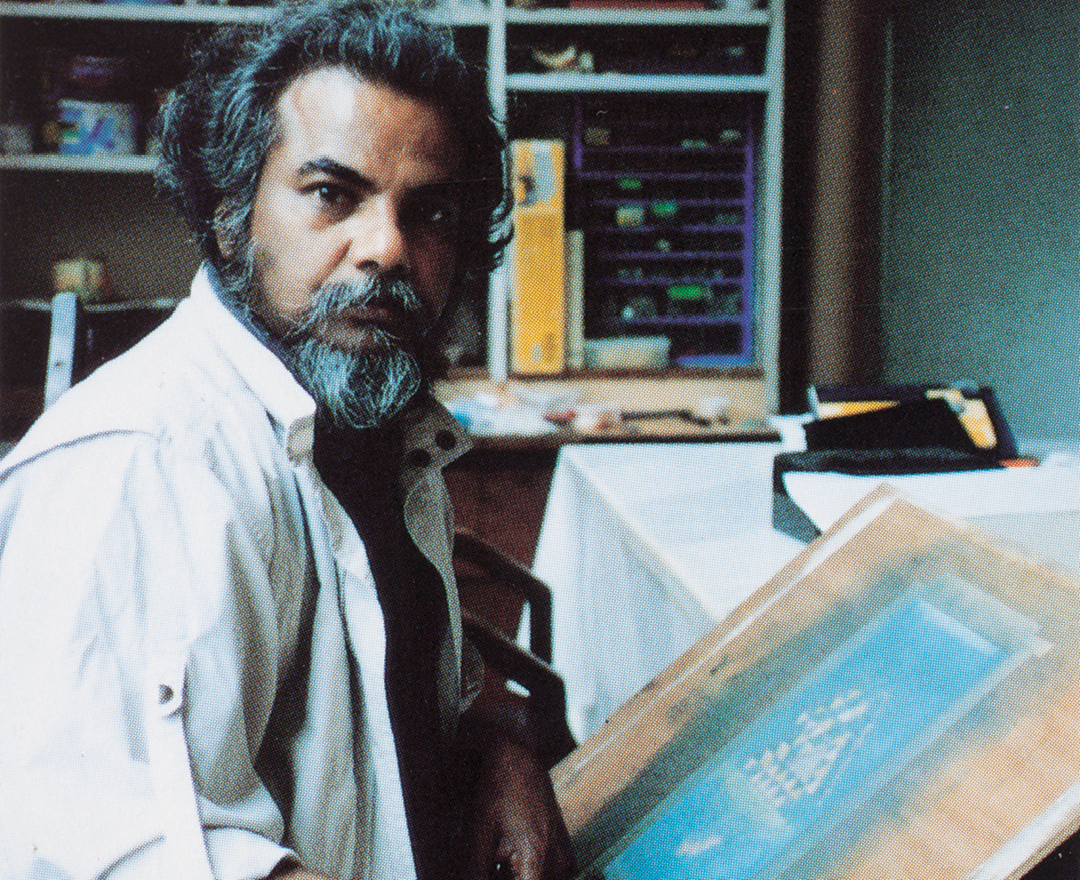 Akkitham Narayanan, whose art philosophy was shaped by noted painter K. C. S. Paniker, was born in Kerala to a family involved in conducting Vedic rituals.
Narayanan obtained a diploma in painting from the Government College of Art and Craft, Madras, in 1961, where he studied under Panicker. He next went to Paris on a government scholarship where he studied monumental painting under Jean Bertholle, and engraving under Lucien Couteau at the École des Beaux-Arts, from 1967-70. This exposure helped him arrive at a personal style which was a fusion of Indian tantric abstraction with Western geometric sensibility.
Working across mediums, Narayanan has experimented with colours and formal rhythms. Collapsing figures into minimal forms, he creates a field of geometric patterns, using triangles, squares, rectangles and circles as allusions to elements in nature—fire, water, earth and ether. He has chosen the abstraction of geometrical constructions over formless abstraction, which is reminiscent of Vedic or tantric ritual elements, especially rhythmic chanting; his constructs have also evolved a unique relationship with colours.
The Paris-based artist's works have been exhibited widely in India and internationally. He has won many awards through the decades, the chief of which are from the Lalit Kala Akademi, Madras, in the 1960s; an award from the All India Print Exhibition, New Delhi, in 1972; another from the fourth International Festival of Painting at Cagnes-sur-Mer, France, the same year; and the K. C. S. Panicker Puraskaram from the Kerala Lalit Kala Akademi in 2009.
'Like poetry, art is narrative. You have to relate to it to understand it'
AKKITHAM NARAYANAN
'Madras Modern: Regionalism and Identity'
National Gallery of Modern Art, New Delhi
Ministry of Culture, Paris
Museum Wilhelmshaven, Germany