1921 - 1987
Biswanath Mukerji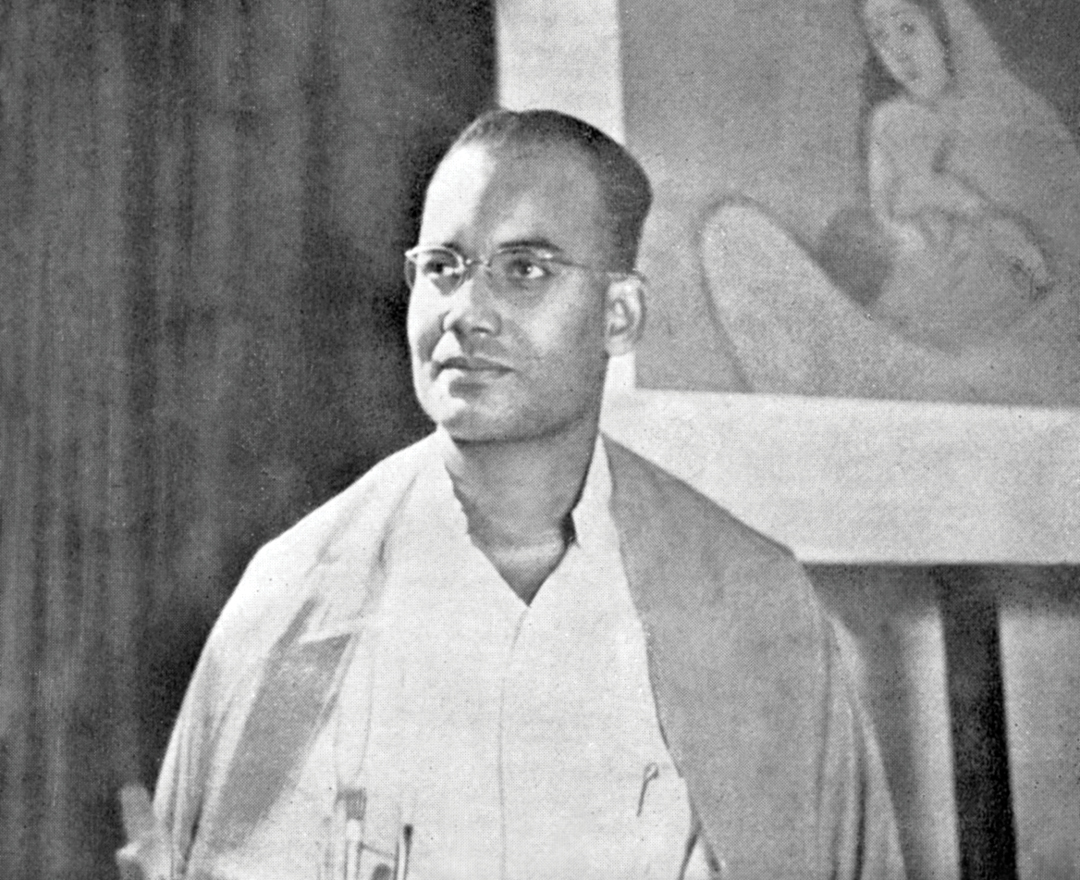 Born and brought up in Benaras, Biswanath Mukerji left home as a teenager to become an artist.
From 1939-45, he studied at the Government School of Arts, Lucknow, under Asit Kumar Haldar, Lalit Mohan Sen, Hiranmoy Roychoudhuri, and Bireswar Sen. He learnt to paint watercolours in the wash technique under Haldar, who himself had trained under Abandindranath Tagore.
An adherent of the neo-Bengal School, Mukerji built his reputation as a landscape artist though he painted in other genres as well. A prolific artist, his output over a forty-year career was immense and he contributed significantly to popularising art among the public. His paintings have a rare luminosity and was prominently influenced by folk art.
In 1950, Mukerji was appointed principal of the Government College of Art and Architecture, Hyderabad. He shifted to New Delhi subsequently as head of the College of Art. Part of numerous national and international exhibitions, Mukerji was commissioned to create four mural designs for the Human Rights exhibition at U.N.E.S.C.O., Paris, in 1949. In 1951, he was elected a fellow of the Royal Society of Arts, London.
A pivotal member of art organisations in cities like Lucknow and Meerut, he initiated the annual children's art exhibition in New Delhi, and established an international gallery of children's art at a public garden in Hyderabad. He was posthumously awarded the title of Kala Ratna by the All India Fine Arts and Crafts Society, New Delhi. He passed away in New Delhi in 1984.
'The wash watercolour technique that I use, makes the subject blend gently with the background as boundaries melt away, creating an effect that is mysterious and alluring'
BISWANATH MUKERJI
'Indian Abstracts: An Absence of Form'
DAG, New Delhi, Mumbai, and New York, 2014-15
Government Museum and Art gallery, Chandigarh