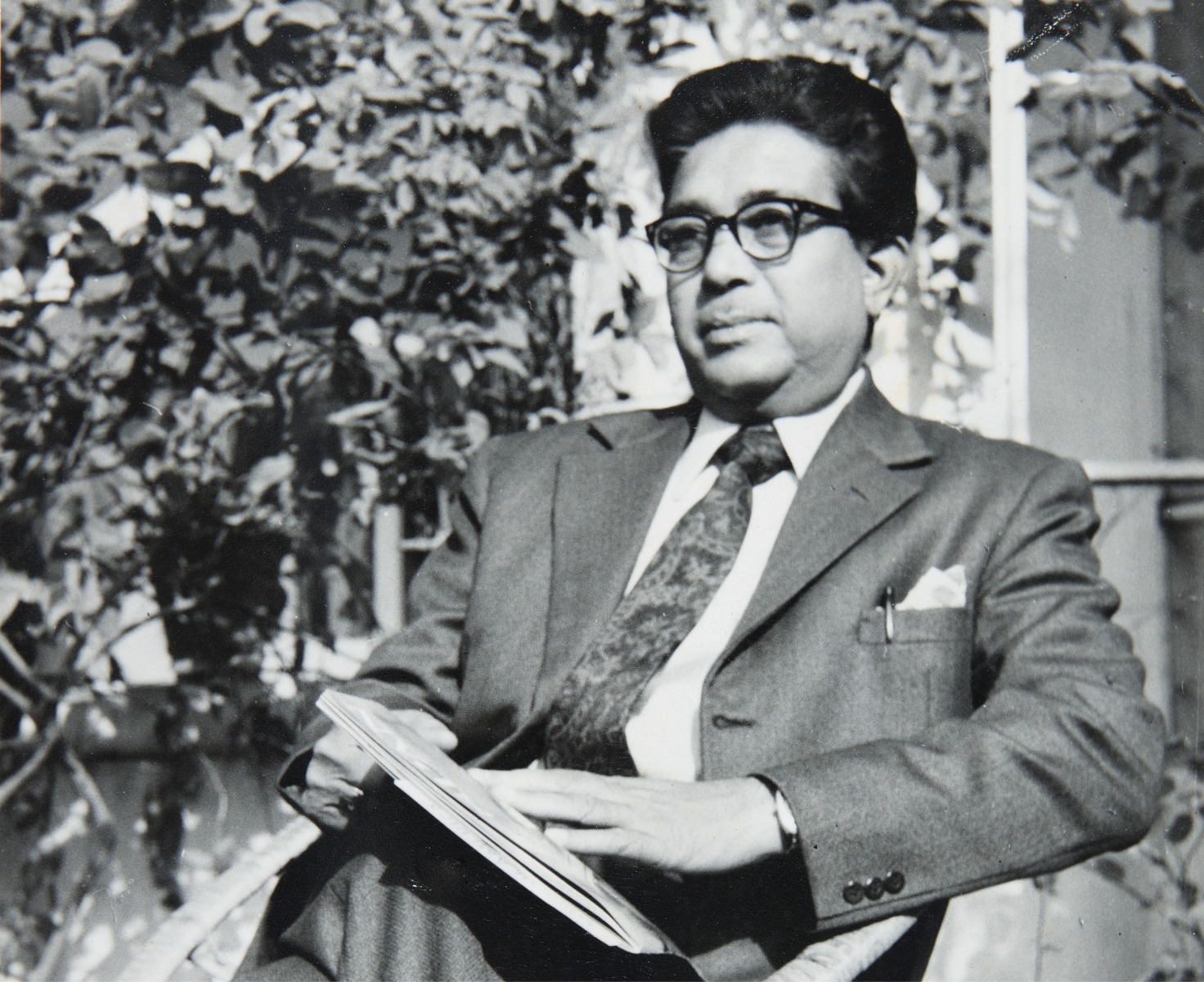 Born in Bengal, Arup Das remains one of the most formidable muralists and painters of Indian modern art.
Das graduated from the Government College of Arts and Crafts Calcutta, in the 1940s. Later, in the 1960s, he became a member of All India Fine Arts and Crafts Society, New Delhi.
It was a British Council fellowship in 1972 that took Das to Europe, allowing him to gain exposure as an artist to the art movements and the work done by European masters. Many of his paintings, in fact, have the recurring theme of the messiah offering salvation and hope to people. 
Like many of his contemporaries, Das was affected by the socio-political landscape of the nation in the 1940s and the subsequent changes in the '50s. The struggles of people became a reason for the human figure occupying a central position in his paintings. In Das's art, man becomes a social and historical being, placed at the centre of the cultural environment. This makes Das's art timeless, created from the perspective of the socio-cultural moorings that he indexes remarkably in his art. 
The artist had several shows in India and abroad. He won the national award from the Lalit Kala Akademi in 1957 and the President's silver plaque in 1957. His works are in the collections of the National Gallery of Modern Art, Sahitya Kala Parishad, and All India Fine Arts and Crafts Society, New Delhi, among others. 
'There is a mingling of pictures and a blurred effect in my work which facilitates interpretations of my creations'
ARUP DAS
'Navrasa: The Nine Emotions of Art'
DAG, Mumbai and New Delhi, 2020
National Gallery of Modern Art, New Delhi
Sahitya Kala Parishad, New Delhi
All India Fine Arts & Crafts Society, New Delhi
Punjab University, Chandigarh
Glenbarra Museum, Himeji, Japan