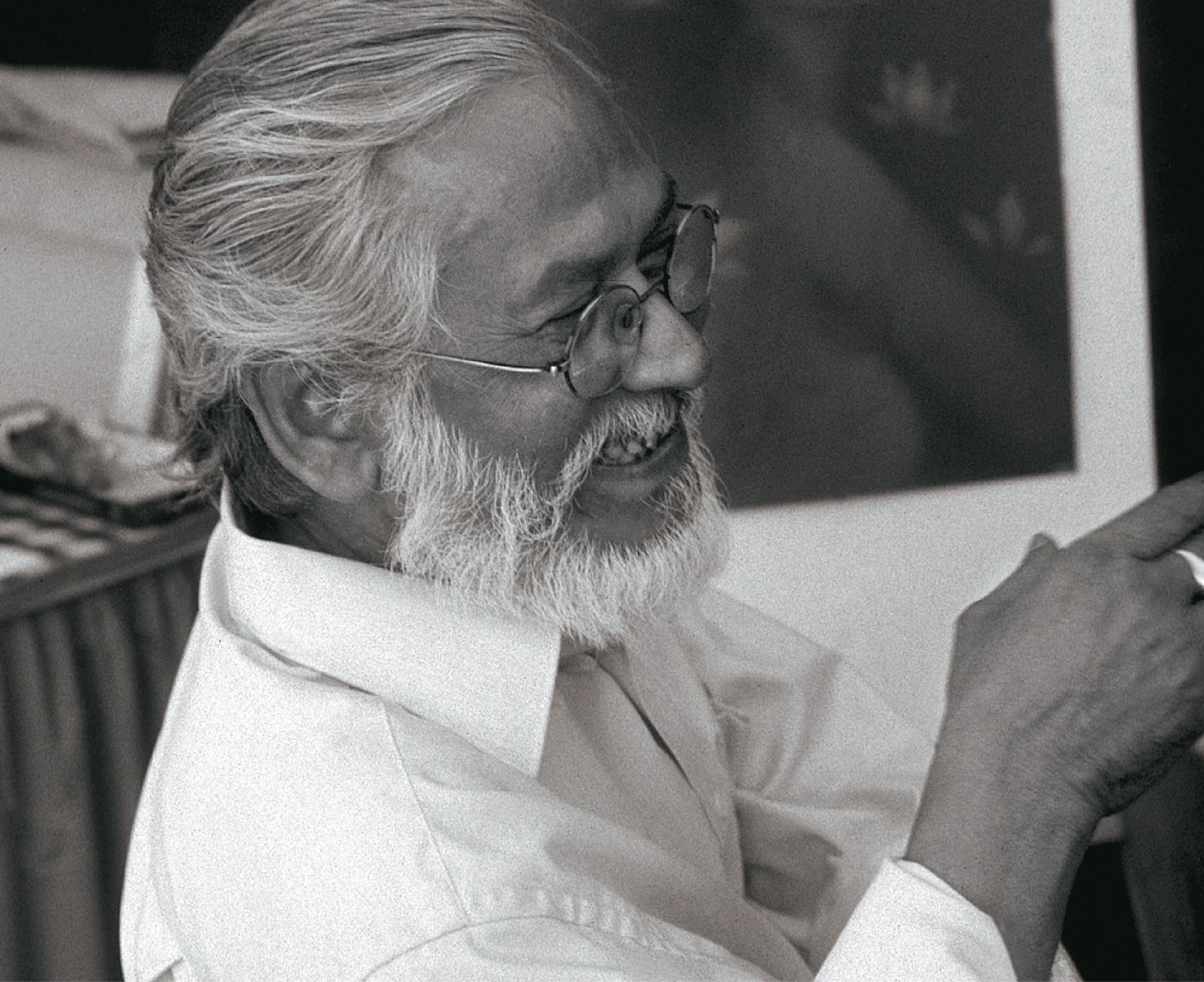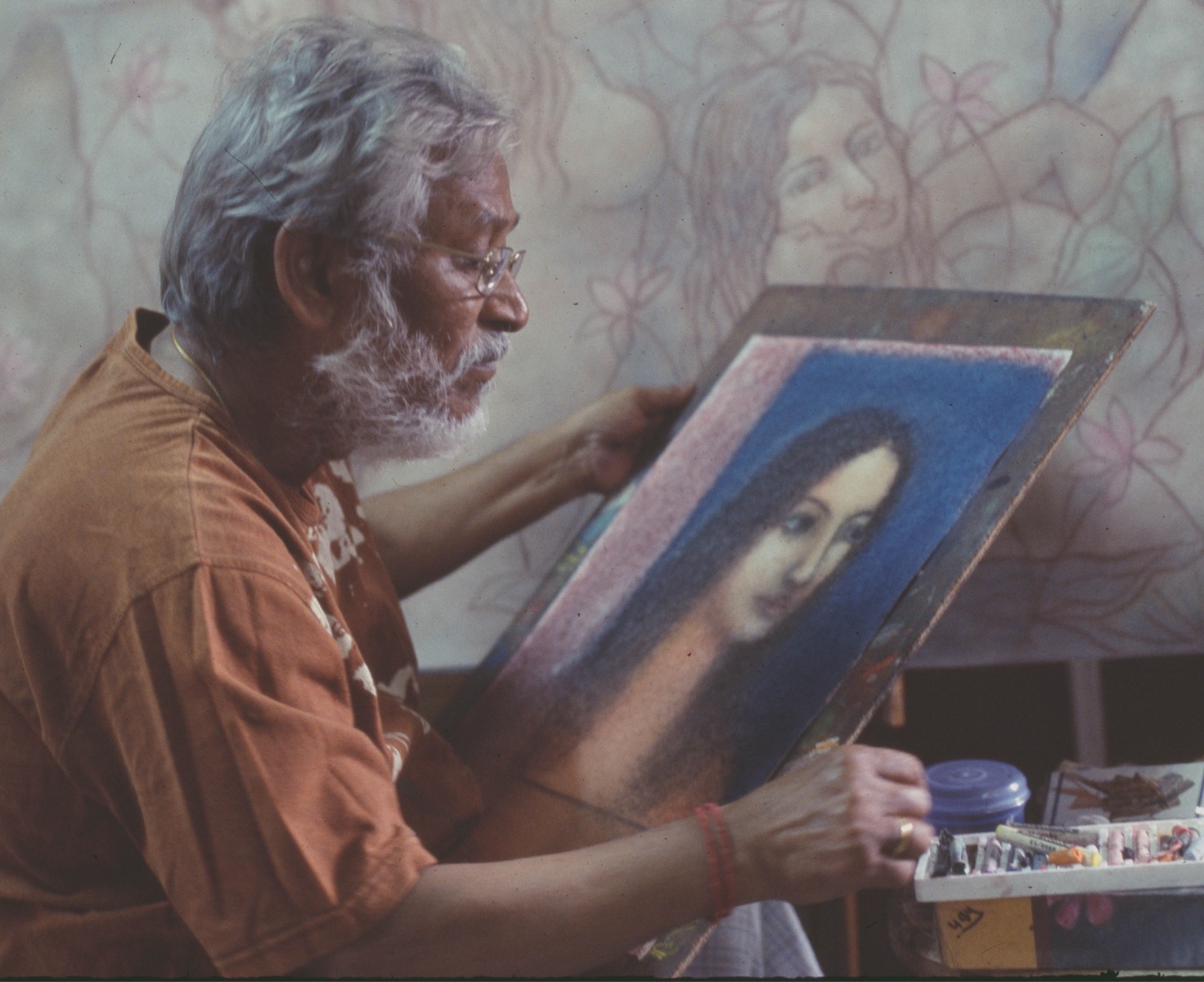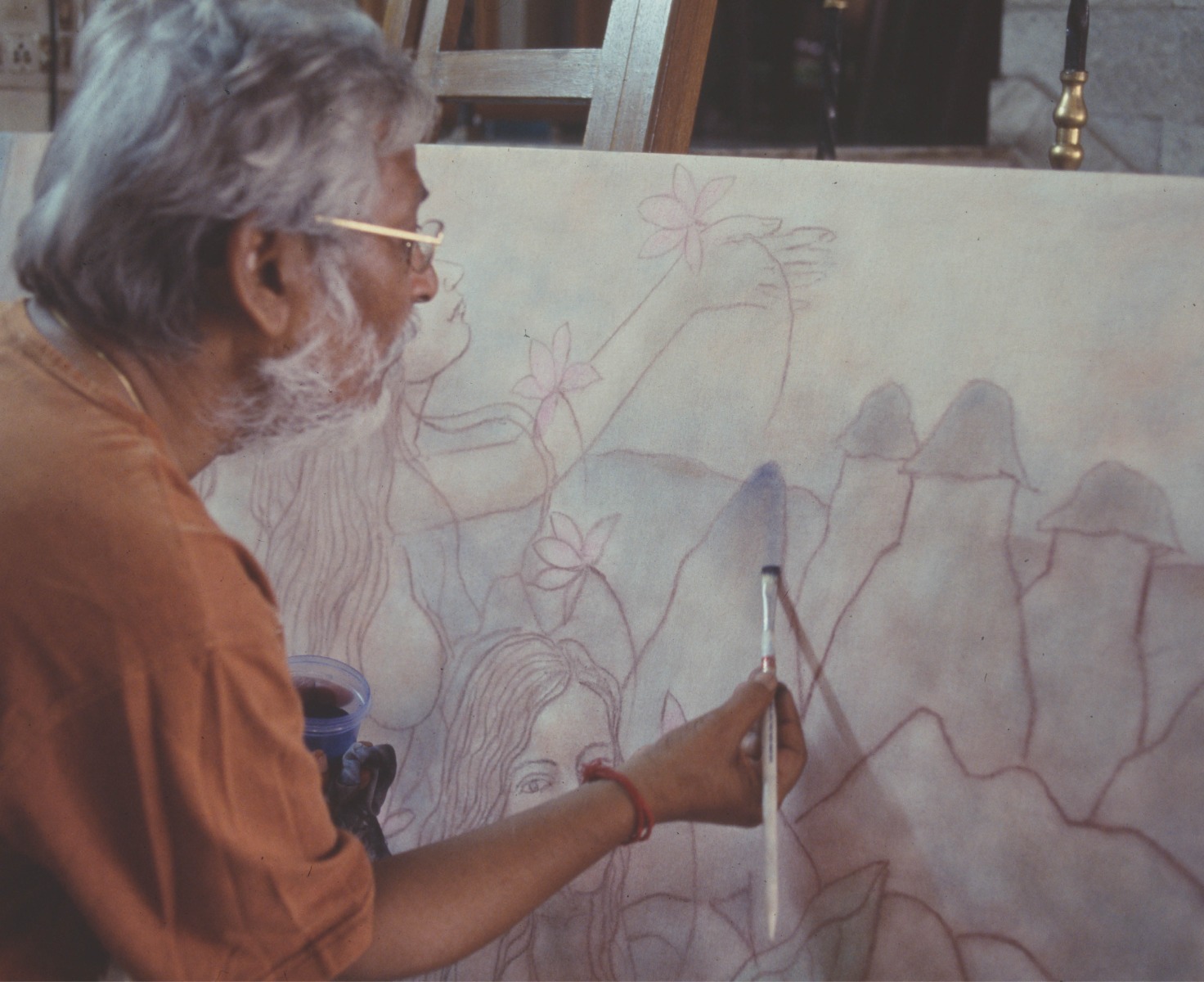 Suhas Roy's early etchings, landscapes, and Christ figures eventually gave way to his Radha series—paintings of women, beautiful, luminous, and slightly melancholic, gazing at the viewer or away into the distance.
Born in Dacca (now Dhaka) in present-day Bangladesh, Suhas Roy had a difficult childhood after the early demise of his father. Yet, he pursued his passion for the arts with the support of his mother and studied at Indian College of Arts and Draughtsmanship, Calcutta, where he would eventually return as college principal.
Though Roy came to be known for his Radha series of paintings later in his career, he practiced printmaking and glass painting too, and created art on a variety of subjects. The protagonist is the mythic embodiment of feminine beauty, born out of his belief in the need for beauty in art.
Upon graduation, Roy went to Paris on a scholarship with fellow artists Jogen Chowdhury and Dipak Bannerjee, where he studied graphic arts under S. W. Hayter at Atelier 17 and mural art at the École Supérieure des Beaux-Arts. A month spent in southern Europe visiting churches inspired his series on Jesus Christ in a variety of mediums. He also incorporated elements from the minimalist works of Japanese artist Taikan in his landscapes. Besides, he captured the political turbulence in Bengal during the Naxalite movement through his Disaster series.
Roy, who retired as professor of painting at Santiniketan's Kala Bhavana, passed away in Kolkata on October 18 2016.
'The dark side of humanity and cruelty is what leads me in my search of the unknown'
SUHAS ROY
'Manifestations VI: 20th Century Indian Art'
'The Naked and the Nude: The Body in Indian Modern Art'
DAG, New Delhi, 2013; New York, 2015-16; Mumbai, 2016
'Indian Portraits: The Face of a People'
DAG, New Delhi and Mumbai, 2014
National Gallery of Modern Art, New Delhi
Lalit Kala Akademi, New Delhi
Ministry of External Affairs, Government of India, New Delhi
Punjab Museum, Chandigarh
Birla Academy of Art and Culture, Kolkata ITC Ltd., Kolkata