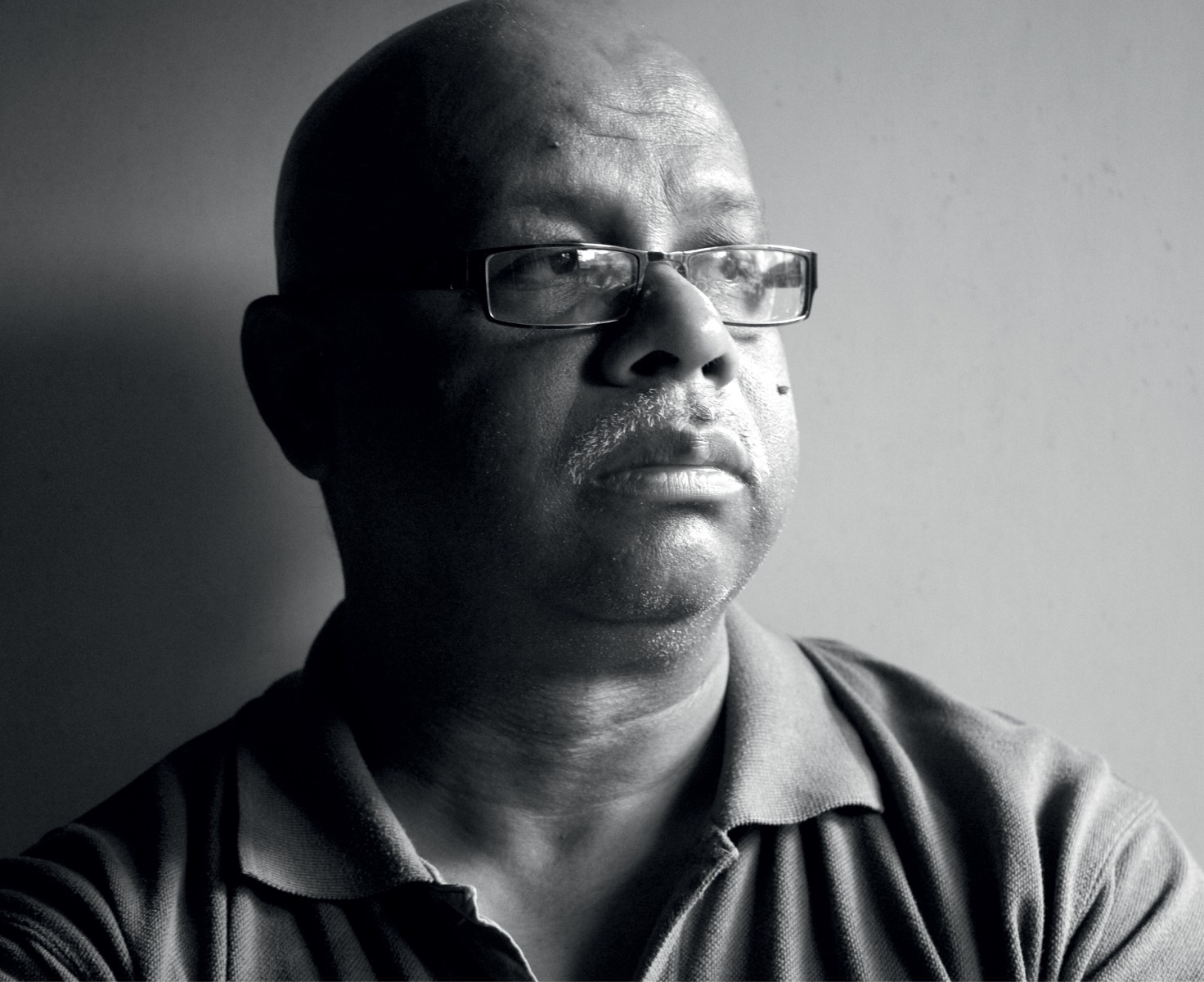 Born in New Delhi on 4 June 1961, Subba Ghosh has carved a niche for himself with art that overturns reality to show a mirror to society's lived hyperreality, through paintings, prints, animation, installations, puppets, and video art.
His mirror throws not just a passive light on reality but also makes a critical, political comment on issues such as the relationship between the state and its subjects.
Following his graduation from College of Art, New Delhi, in 1984, Ghosh went to Moscow to study at Surikov Institute of Fine Arts where he perfected the rendering of the human form. He returned to India in 1987 and joined the graphics studio at Garhi, New Delhi, and simultaneously completed his M.F.A. in painting in 1990 from College of Art. He also began working as a printmaker at Lalit Kala Akademi.
In 1994, Ghosh won the Commonwealth scholarship to study in the U.K., and proceeded to obtain a second MFA from Slade School of Fine Art, London, 1994-96, where he began experimenting with video. An inveterate learner, he undertook a course in 3-D animation in 2001 in New Delhi, and trained in puppet fabrication under Alain Duverne at Image et Mouvement, Paris, the following year.
Ghosh has participated in several group shows in national and international exhibitions. A recipient of a medal at the National Exhibition of Prints organised by Group 8 and the Lalit Kala Akademi's national award in 1994, Ghosh lives and works in New Delhi.
'What remains a major preoccupation [in Subba Ghosh's art], however, is the representation of the human body as a site of personal memories and as a means of figuring the political through the embodied subject'
SHUKLA SAWANT
'The Printed Picture: Four Centuries of Indian Printmaking'
DAG, Delhi, 2012; Mumbai, 2016; alternate locations in Kolkata, 2013;
Jaipur, 2017; Chandigarh, 2018
'Navrasa: The Nine Emotions of Art'
DAG, New Delhi and Mumbai, 2020
'Home is a Place: Interiority in Indian Art'
National Gallery of Modern Art, New Delhi
Lalit Kala Akademi, New Delhi
Museum of Ostrów-Wielkopolski, Poland
Surikov Institute of Fine Art, Moscow