1911 - 2005
V. B. Pathare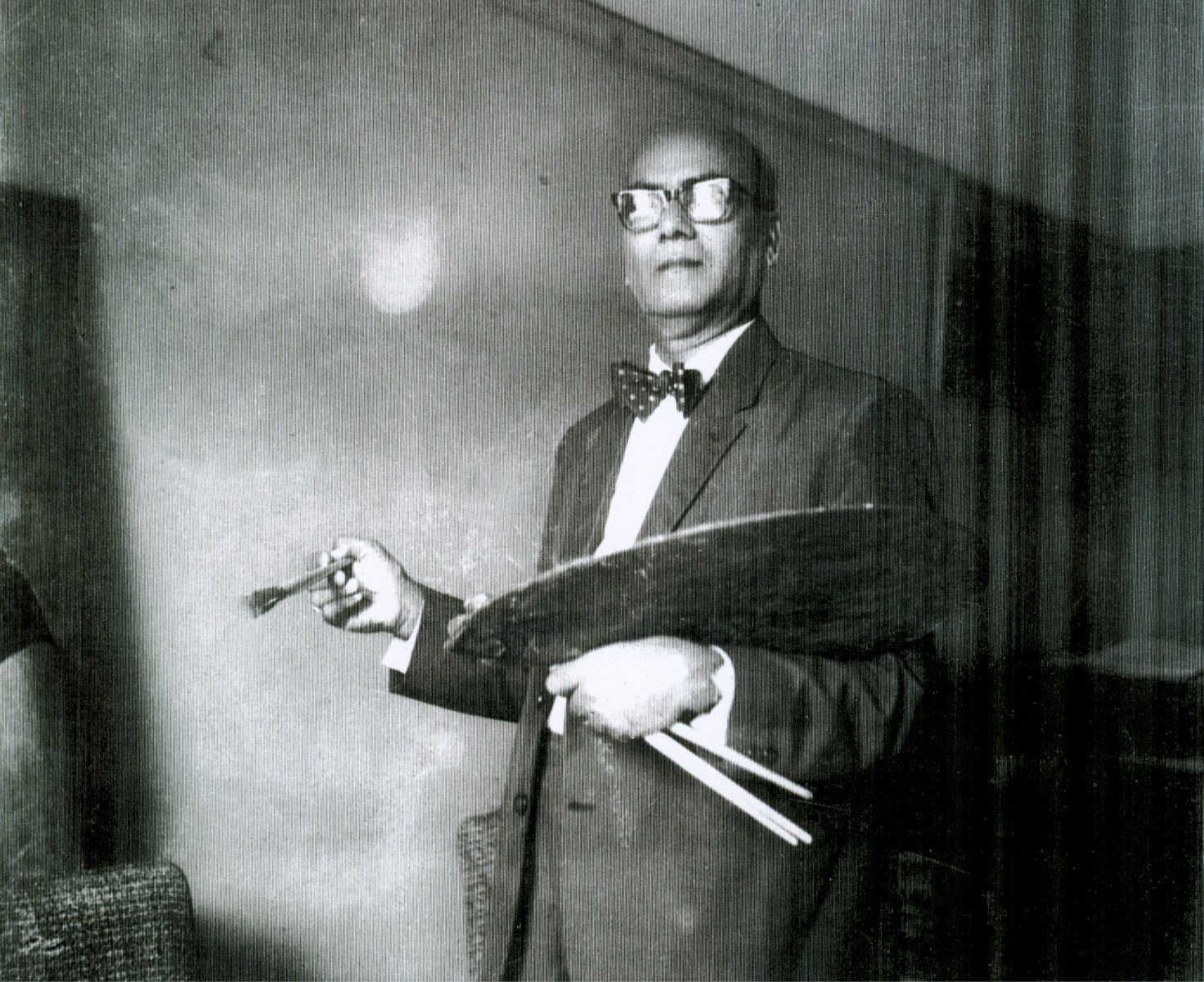 Known for his portraits and landscapes rendered in academic-realist style, V. B. Pathare studied painting under S. L. Haldankar in Bombay and Prof. Martin Latuterburg in Bern, Switzerland.
Pathare also studied portraiture under the renowned Sir Charles Dugdale in London and painted portraits of several national leaders over time, from Mahatma Gandhi, Rabindranath Tagore and Mahatma Jyotiba Phule to Indira Gandhi and Maharaja Sayajirao Gaekwad of Baroda.
He was an adept watercolourist and did complete justice to the European tradition of realism with his stunning Indian landscapes and market scenes, made with as much ease and felicity as his portraits.
An active member of the Bombay art fraternity, Pathare was a member of Bombay Art Society, chairman of Artists Centre, Bombay, and on the managing committee of Jehangir Art Gallery. A much-feted artist, Pathare won numerous painting competition awards in his long career, among them from Academy of Fine Arts, Calcutta, All India Fine Arts and Crafts Society, New Delhi, Bombay Art Society, Simla Fine Art Society, and Mysore Fine Art Exhibition.
'Commissioned usually by the rich and the powerful, portraits have been a tool to denote status'
SOMA DAS
'Indian landscapes: The Changing Horizon'
'Indian Portraits: The Face of a People'
DAG, New Delhi and Mumbai, 2014
'New Found Lands: The Indian Landscape from Empire to Freedom'