collection stories
UNTITLED (RADHA AS QUEEN)
ARTWORK CLOSEUP
In this Artwork Closeup the delicate details of a gem-like, nineteenth century oil painting of Radha and her Gopis reveal clues to the lost identity of the unnamed artist, and reflect the confluence of cultures that shaped their work.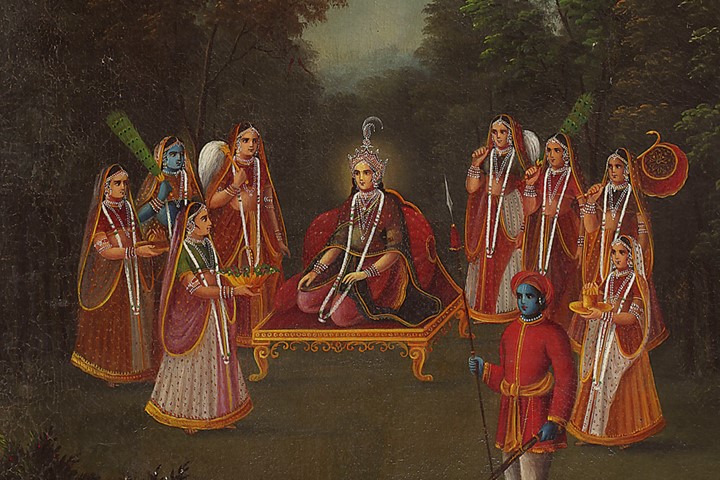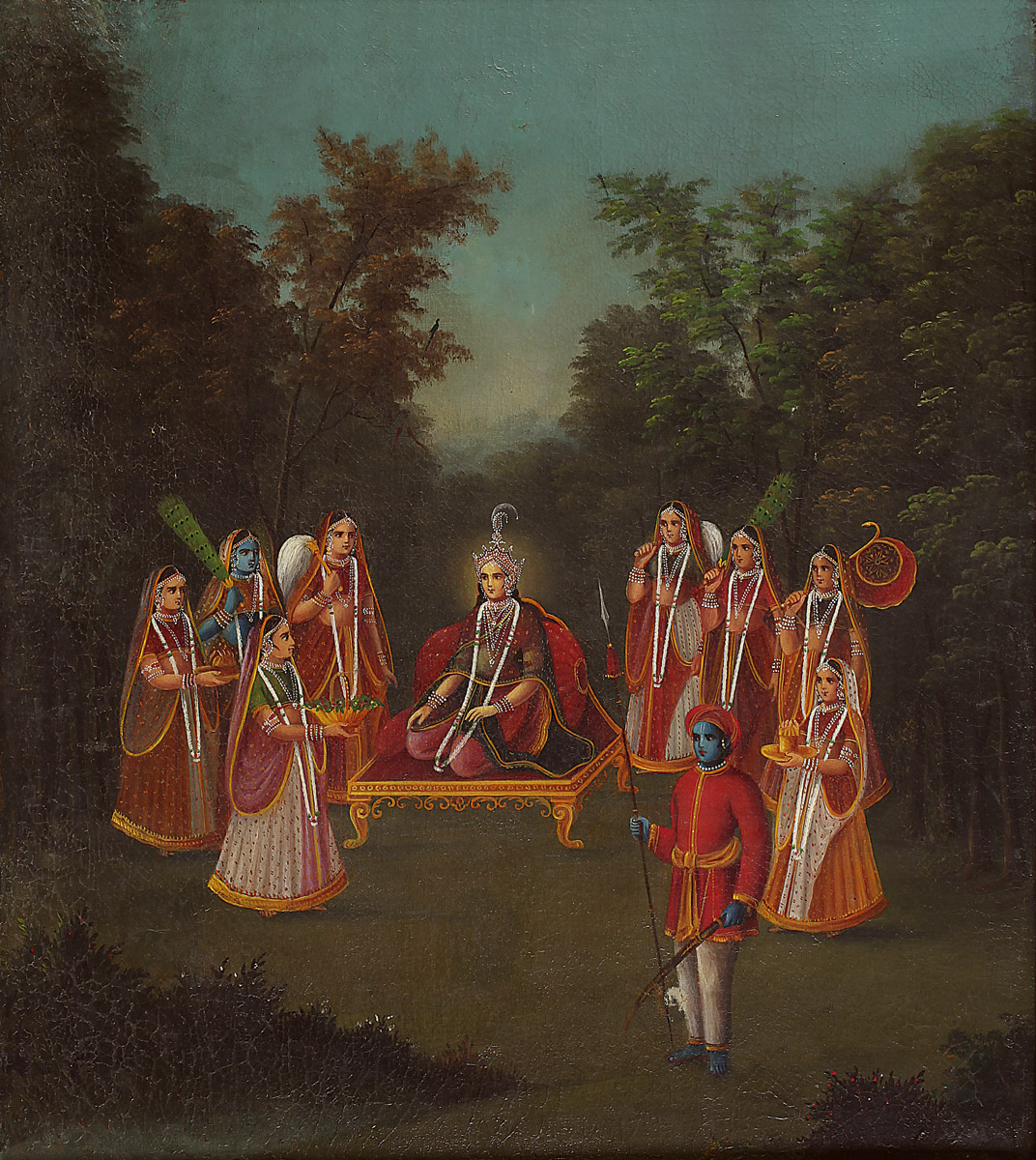 UNTITLED (RADHA AS QUEEN)
EARLY BENGAL (ANONYMOUS)
Radha is painted as a queen in this Early Bengal oil painting, surrounded by her fellow Gopis (cowherds and companions) and Krishna—her divine consort and an incarnation of one of the Hindu trinity—dressed as a sentinel. She sits on her royal throne amid a forest landscape, perhaps recalling her identification as Vrindavaneshwari (goddess of Vrindavan). Going by the small but remarkable details of the jewellery, we can guess that it is the work of an artist trained in the miniature tradition. But does the painting hide other possible secrets?
Explore
Your Views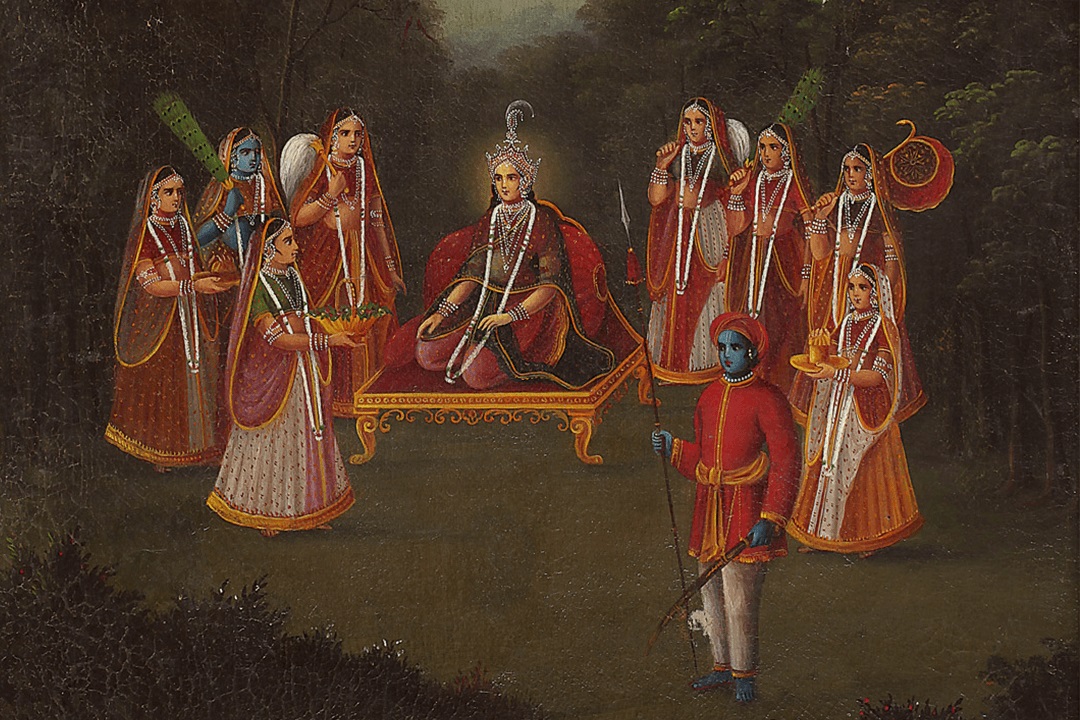 We are always interested in learning more about our collection from viewers like you. If you have any information or interpretation you would like to share, please let us know below.
Do you know of any specific episode that this painting could be depicting? Why do you think Krishna is dressed as a sentinel?