Gallery Exhibition
Shanti Dave: Neither Earth, Nor Sky
New Delhi: 22A, Janpath Road, Windsor Place, New Delhi
15 July – 10 September 2023
10:30 am – 7:00 pm
For Shanti Dave, creativity is a consistent and persistent exploration of the word or akshara—a term defined in the Natyashastra as a stroke in musical notes—which he perceives as the source of all creation. Dave's abstract iconography, beginning in the early 1950s, adapted to modernism, aesthetic continuity and transcultural exchange. He altered, rejected and improvised the archaic image into a resonant form resembling an ancient script.
Although Dave was acquainted with the art of calligraphy from early life as a signboard painter, his approach to redefining it as a language of abstraction was distinctive. He broke away from the spontaneity of the linguistic stroke, reforming it as an intuitive image of a 'sound-form'. He adorned his canvases with the theory of sounds and the aesthetics of bhava—emotion arising from form and colour—instilling each composition with a rasa, prominently Sringara and Shanta, those that convey love and tranquillity.
Dave's conscious redefining of the Devanagari script from Indian and Nepalese languages into a renewed aesthetic reflecting its archaic, acoustic and ornate characteristics, places him among the pioneers of calligraphic modernism prevalent in the South Asian subcontinent during the 1960s. Although his compositions never directly reflect the search for national identity, the use of specific words, phrases and colours echo a humanistic plea for unity, harmony and tranquillity.
His exploration of the form is not limited to a particular style or medium, as he has experimented with encaustic, acrylic, coloured woodcut and collage. He allowed each of these to recreate its own genre of the akshara. The use of traditional motifs was not to lend his paintings any Indian or oriental character; but embedded purely for their pictorial appeal and textural quality—for achieving necessary tension, relief and monumentality. Shanti Dave's entire body of work echoes the traditional theory of aesthetic culture in a unique manner—from the archaic and structural to cubist and assembled, in addition to representing musical anatomy and symphonic floating forms. Dave acknowledges shakti as his guiding force in experiencing and expressing the akshara, led by the chance of mediums and compositions.
- Jesal Thacker
"My paintings, with their pulsating energy, vibrant colours, and interesting textures, are a homage to the kala (art) of India. They are an ode to memories, to the sights and sounds of the ruins that I saw and absorbed as a child while growing up in Gujarat. Viewers can perceive it in their own manner—it is a reason why I rarely titled my work—but they can't mistake the jugalbandi that happens when myriad elements come together on a canvas."
– Shanti Dave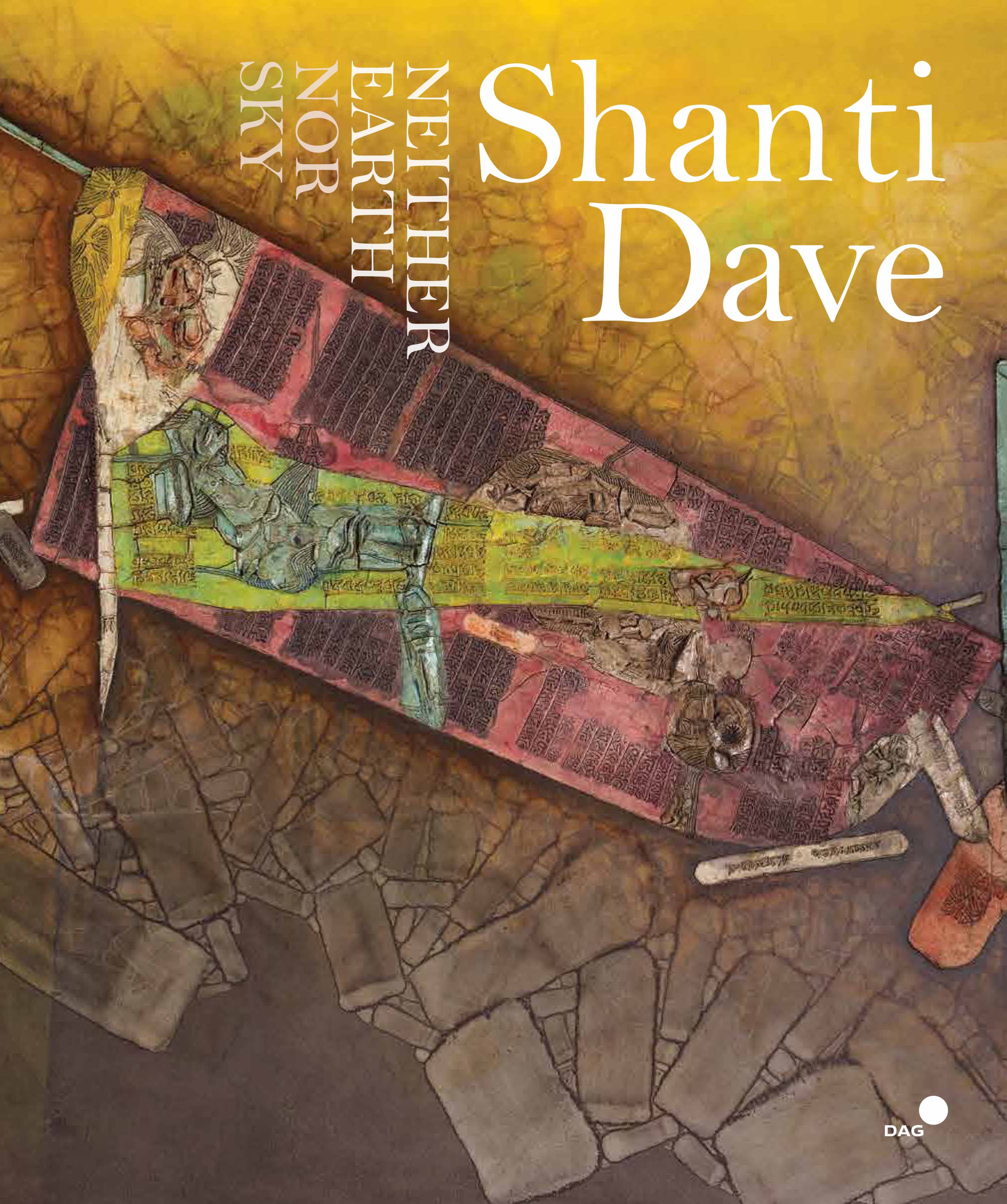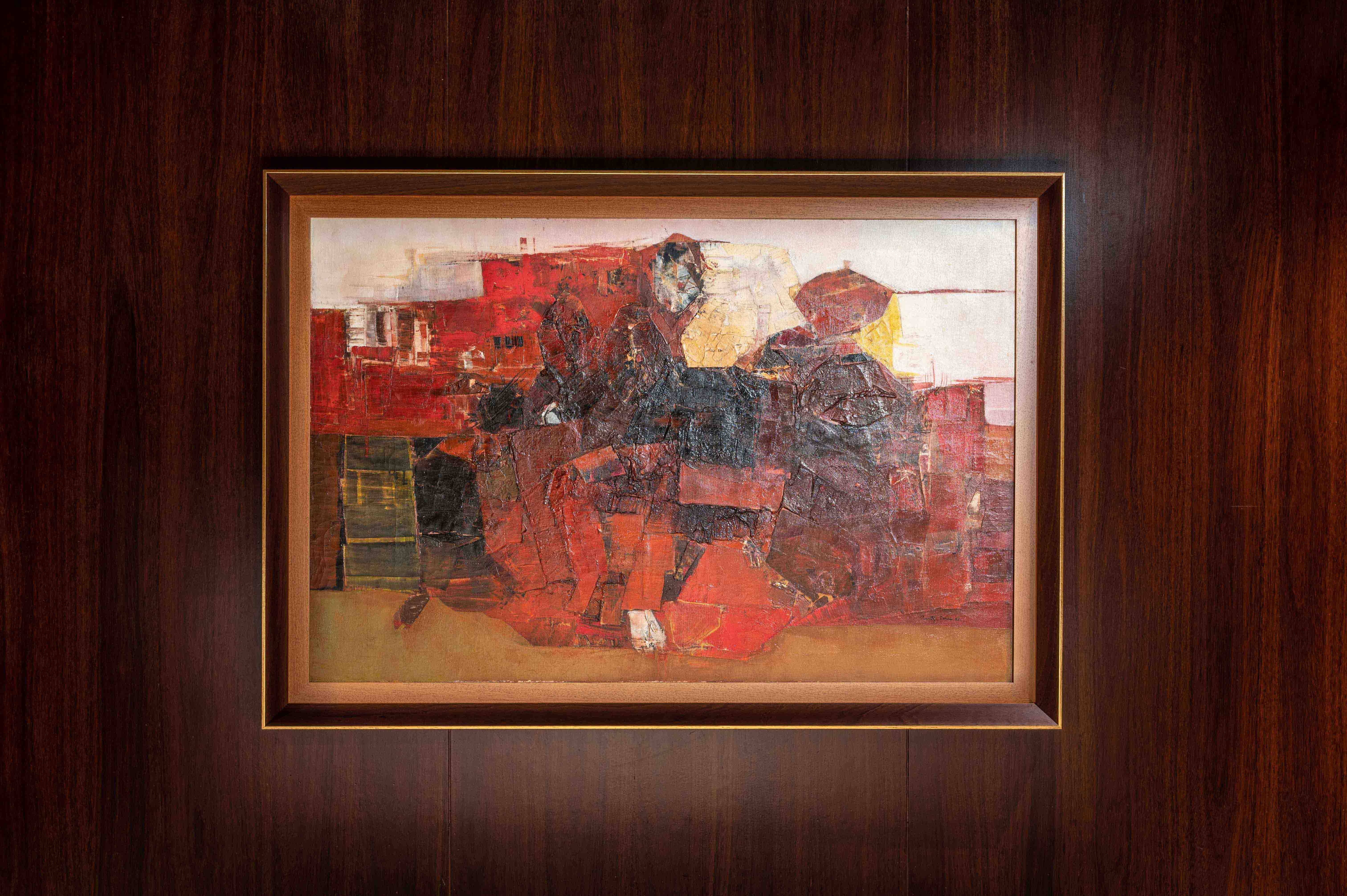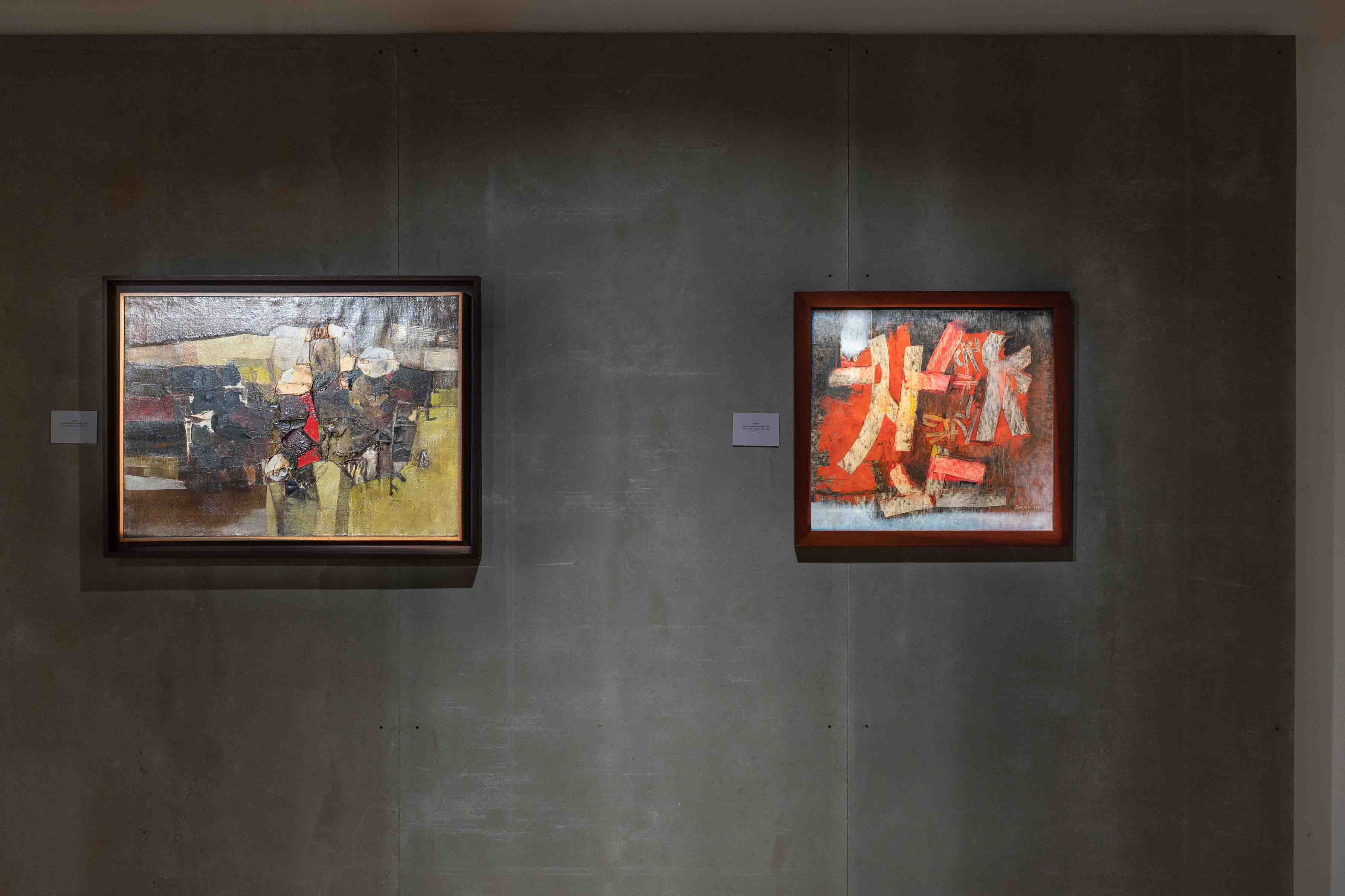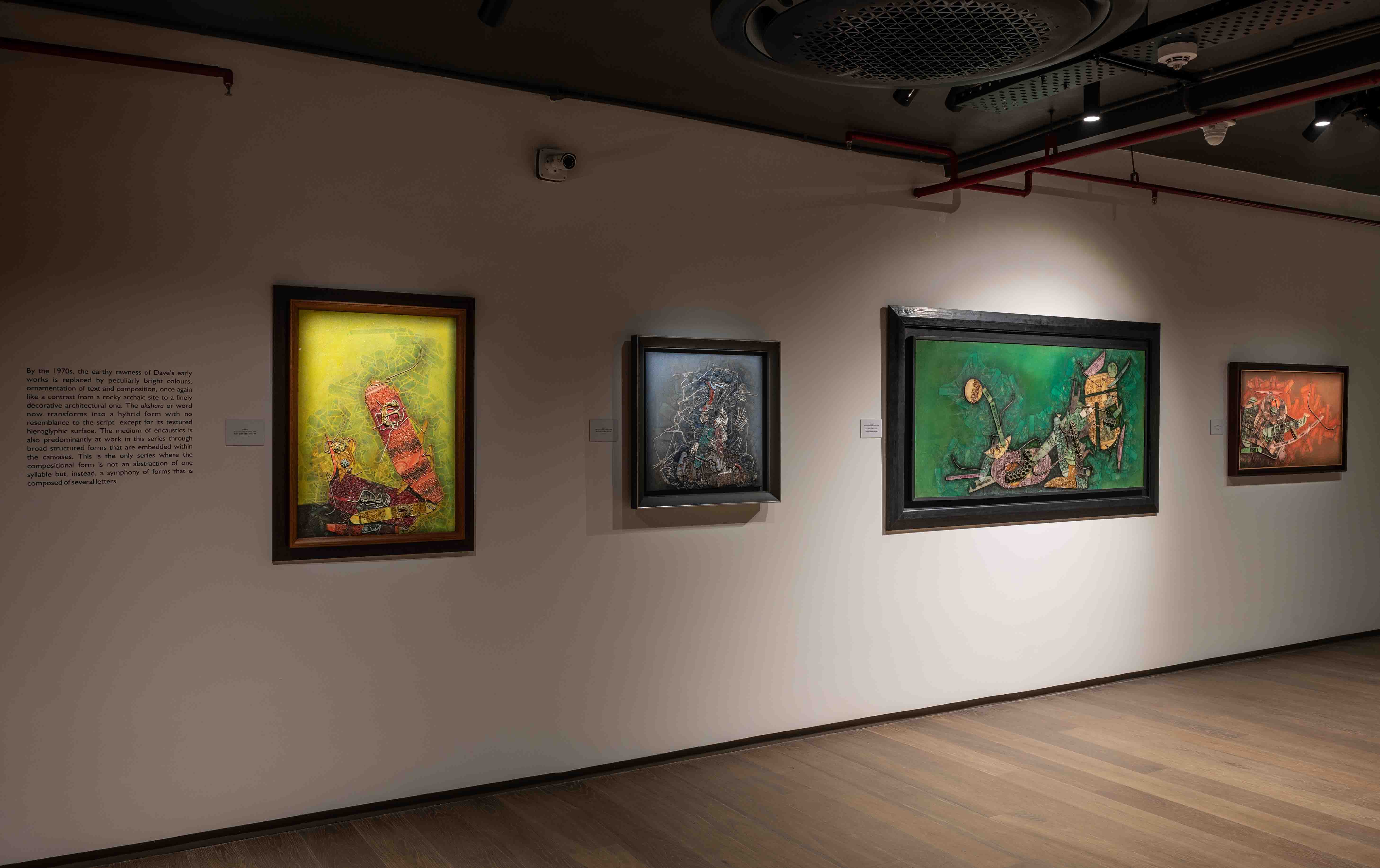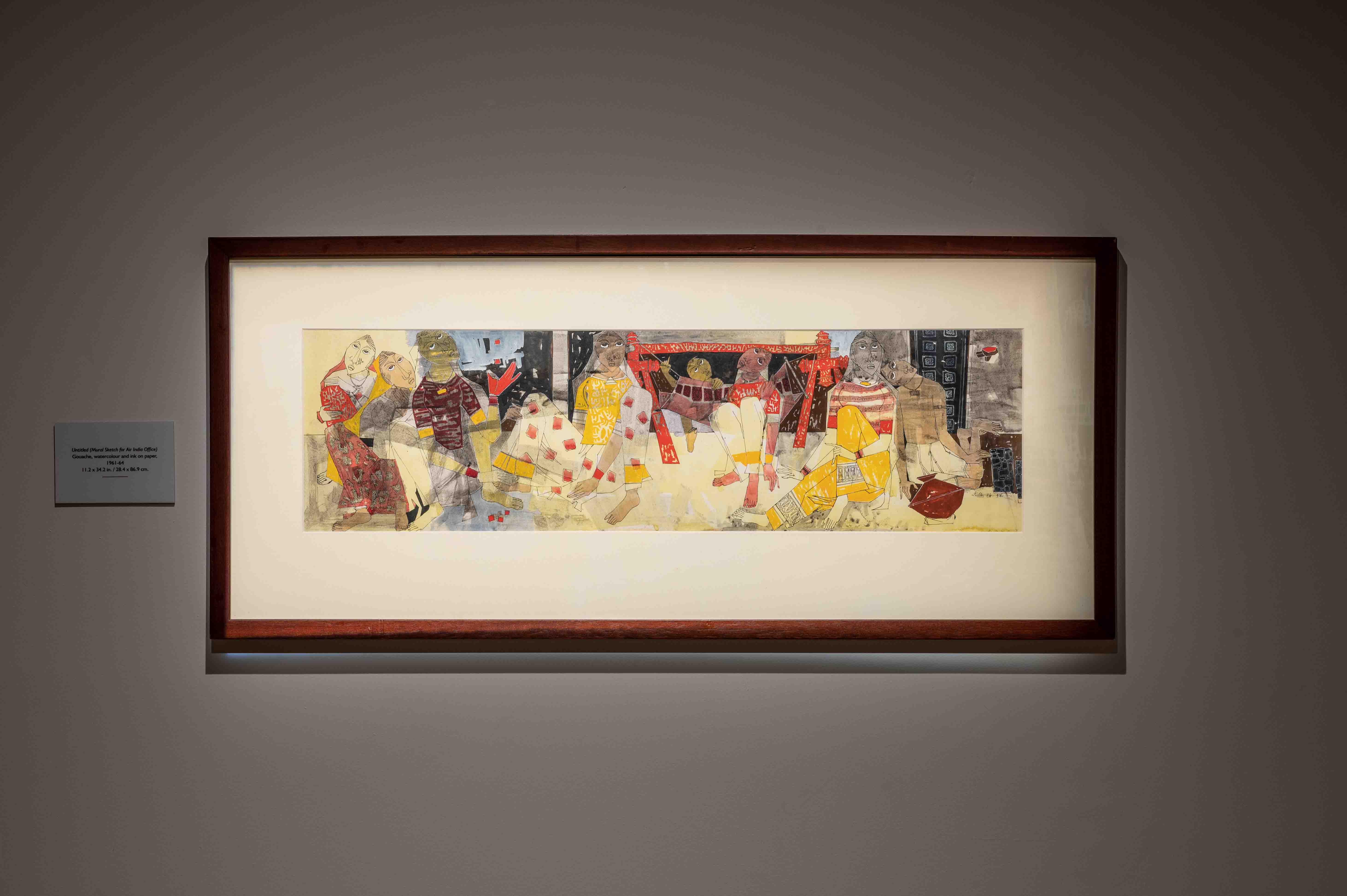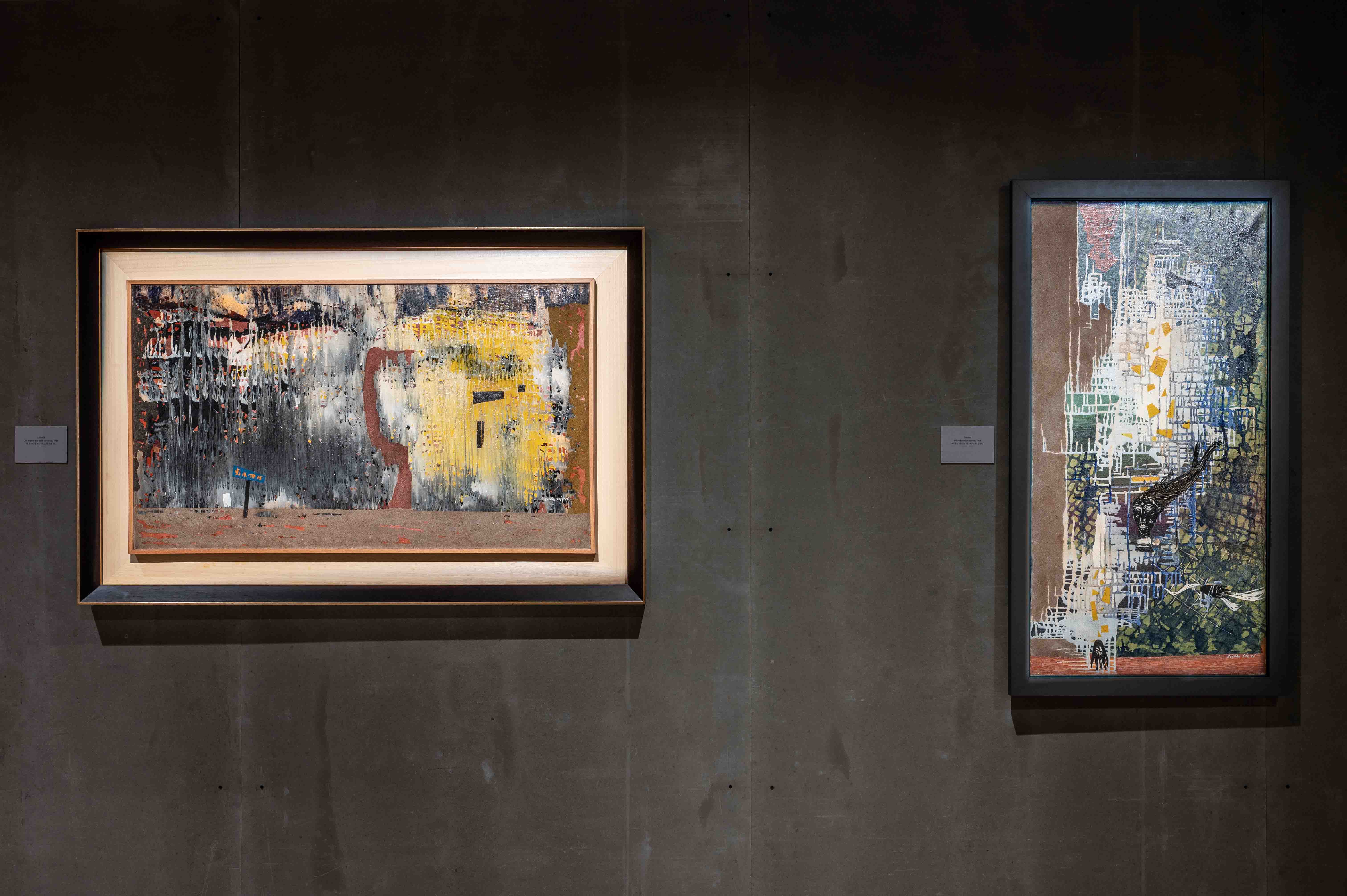 exhibition video