1899 - 1976
S. G. Thakar Singh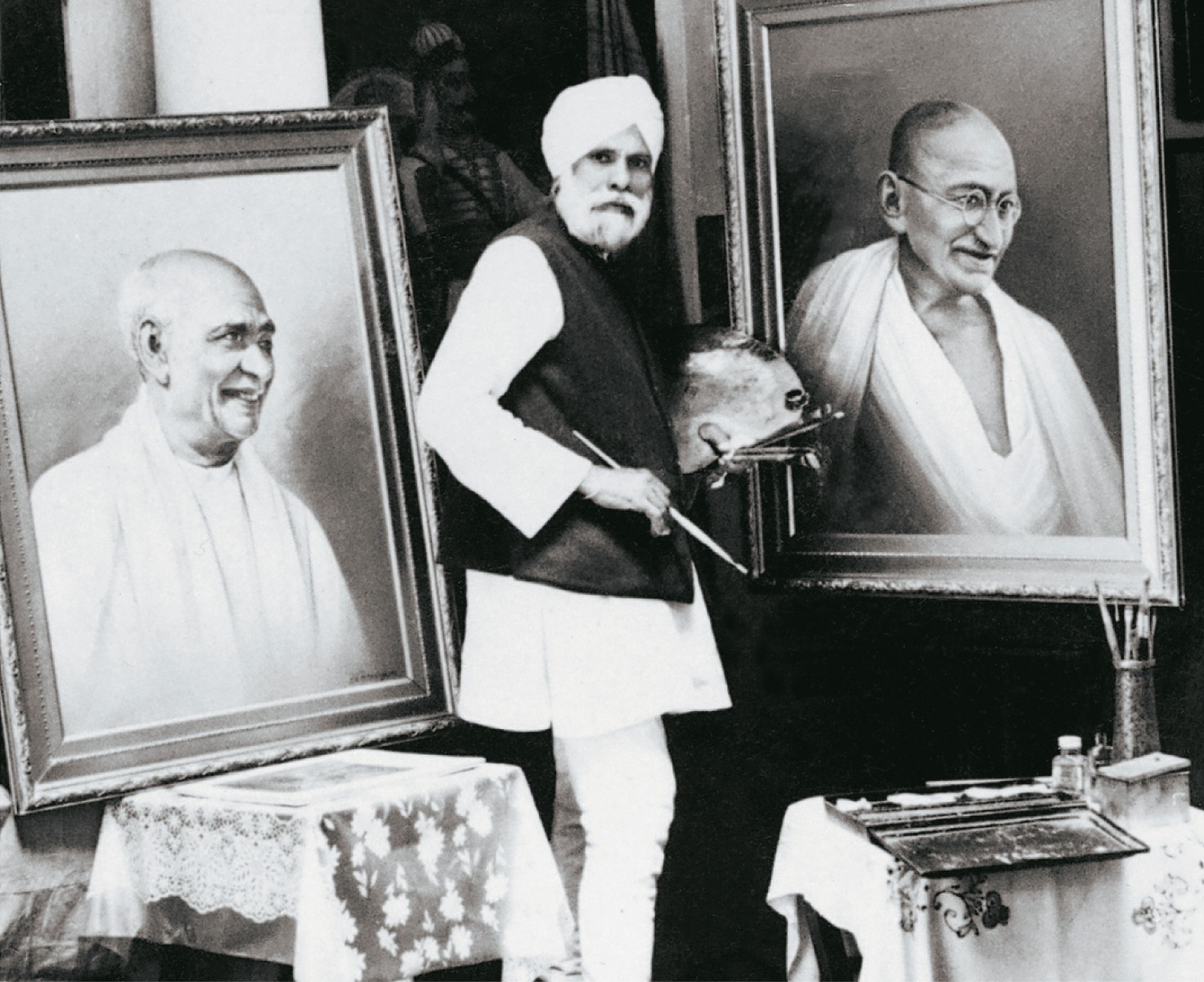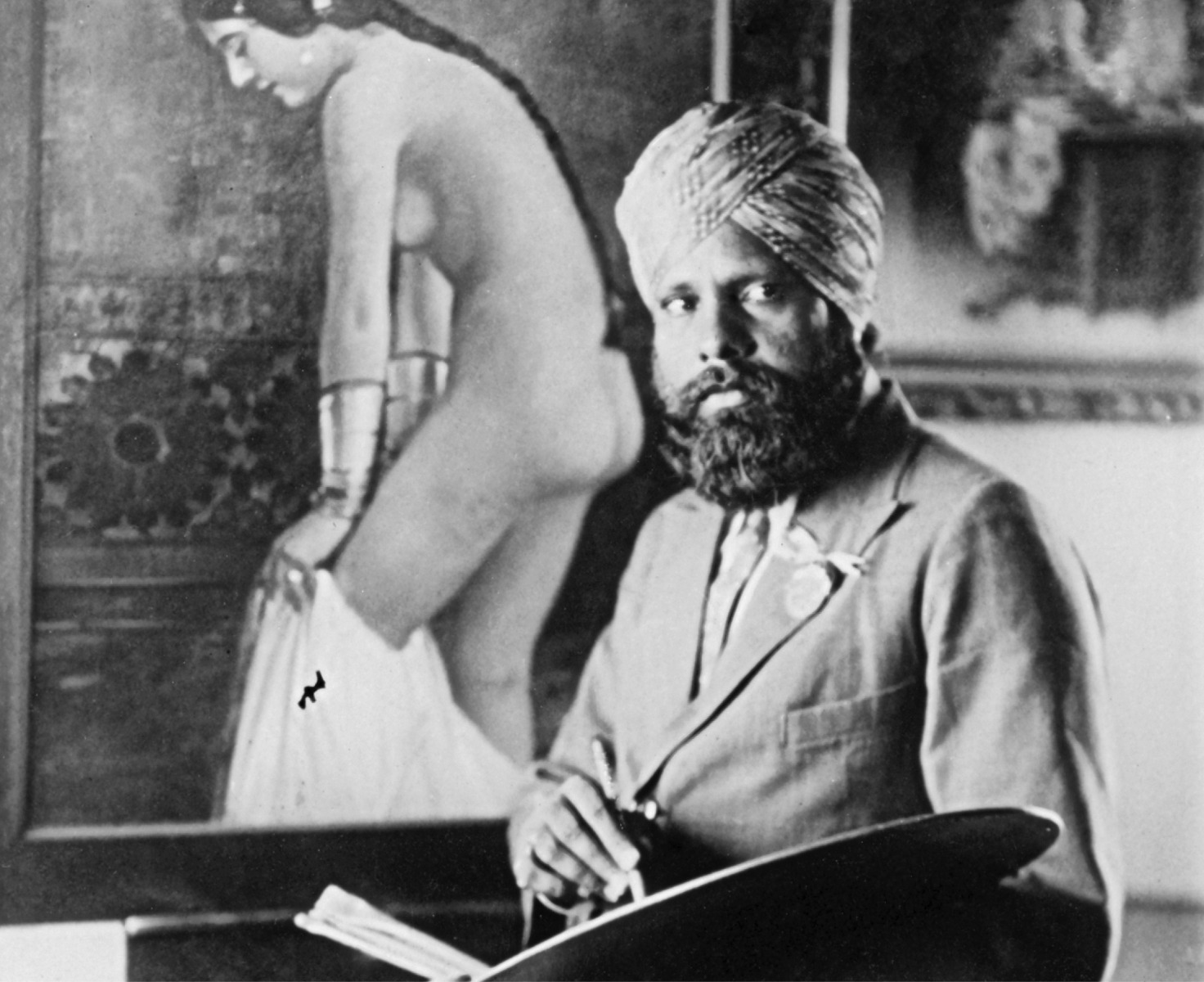 Despite having received no formal training, S. G. Thakar Singh went on to excel in the academic style of painting, rendering stunning landscapes, portraits and still-lifes.
Born in 1899 in the village of Verka near Amritsar, he showed early aptitude for the arts by drawing on the walls of his home with coal. He apprenticed under local artist Mohd. Alam and moved with him to Bombay when the latter found a job as a stage artist with a theatre company.
Thakar Singh next moved to Calcutta where he worked for theatre companies; in Calcutta, he organised the Punjab Fine Arts Society. He moved back to Amritsar in 1931 and founded Indian Academy of Fine Arts and the Thakar Singh School of Arts.
A prolific painter, Thakar Singh won the first prize of the Simla Fine Art Society in 1918 when he was not yet twenty. One of his most famous works, After the Bath, which shows a woman's back with her wet saree clinging to her body in academic-realist style, won the second prize at the British Empire Exhibition in London, 1924.
During the Raj years, Thakar Singh was the state artist for over half-a-dozen princely states. He painted portraits of the royals and travelled widely to paint landscapes and important monuments such as the Taj Mahal and the Elephanta caves. Awarded the Padma Shri in 1973, Thakar Singh passed away on 2 February 1976.
'As a kid, my father used to draw on earthen walls in his native village of Verka by using coal. He had the knack of using colours and composition in a way that infused life into his paintings'
PARAMJIT SINGH
'Indian Landscapes: The Changing Horizon'
'Indian Portraits: The Face of a People'
DAG, New Delhi and Mumbai, 2014
'Home is a Place: Interiority in Indian Art'
'New Found Lands: The Indian Landscape from Empire to Freedom'
DAG, New York, 2021; Mumbai, 2021-22
Rashtrapati Bhavan, New Delhi
Lalit Kala Akademi, New Delhi
Golden Temple Museum, Amritsar
Punjab Museum, Chandigarh
Salar Jung Museum, Hyderabad
Rajasthan Museum, Udaipur
National Gallery of Art, Moscow
Scottish National Gallery, Edinburgh
Private collection of Lord Irwin, Viceroy of British India, 1925-31
Private collection of Tej Bahadur Sapru, India
Private collection of Maharaj Pradyot Kumar Thakar, India
Private collection of Sir Abdur Rahim, India
Private collections of the erstwhile royal families of Patiala, Udaipur, Jaipur, Kapurthala, Bhopal, Porbandar and Kota, India
Orient Illustrated Weekly