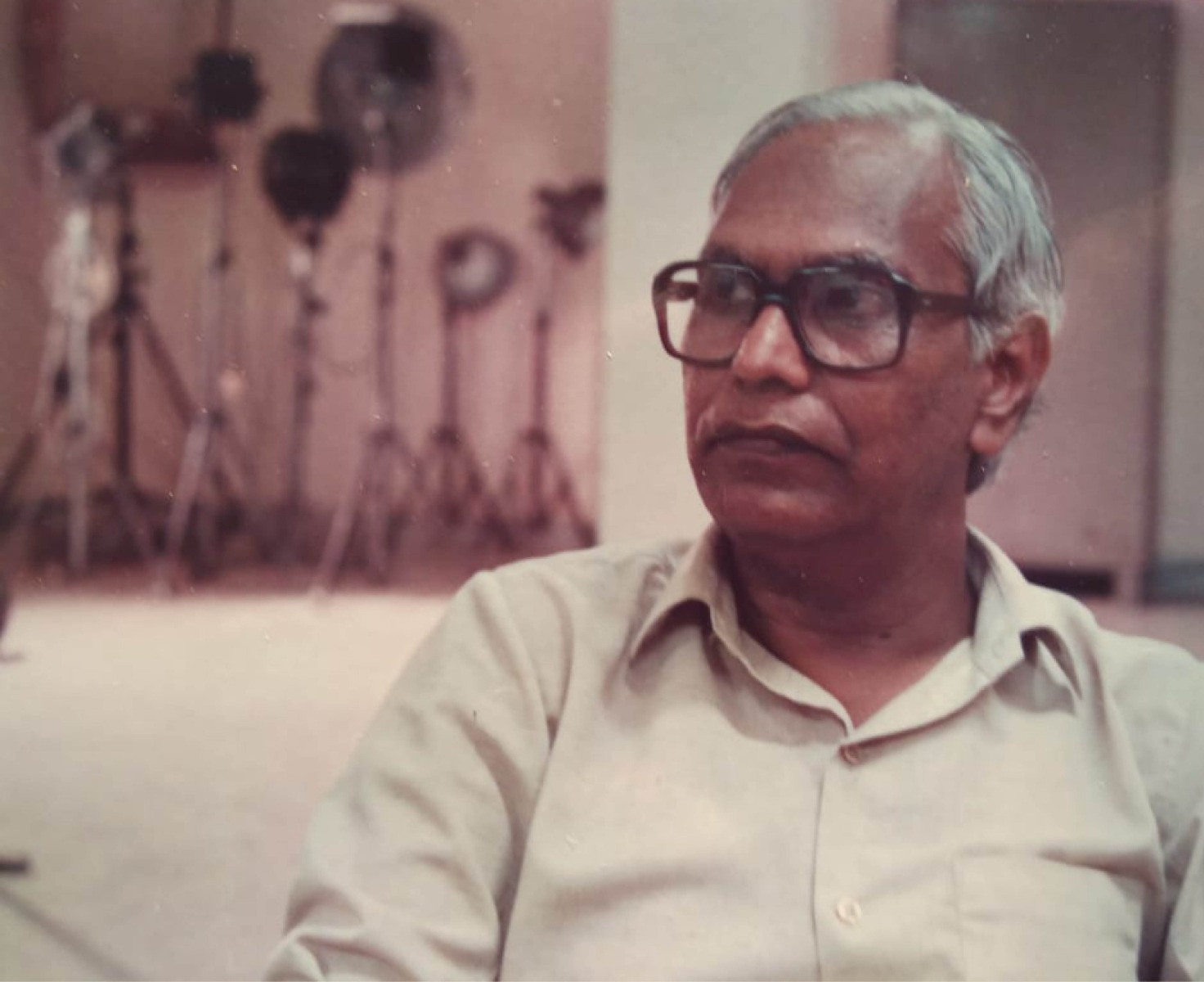 A contemporary of Badri Nath Arya, R. S. Bisht, and Sanat Chatterjee, Muni Singh's preferred medium was watercolour. He mastered the miniature style of painting—Mughal, Rajput, and Pahari—and translated it into his own idiom and technique.
Born in Shivpur Diyar in Ballia district of Uttar Pradesh, Singh studied at College of Art, Lucknow. In 1963, he received formal training in fresco-making from Banasthali Vidyapith, Rajasthan. He especially enjoyed creating portraits in the small format which comprised a central plane bearing the figure surrounded by a thick border intricately and delicately detailed with patterns of birds, flowers, and trees. His Mutiny series of portraits is well-known, which commemorates the heroes of the revolt of 1857—Rani Lakshmi Bai, Maratha leader Nana Saheb Peshwa II, his prime minister Azimullah Khan, and Rana Beni Madho Singh of Awadh, among others. The portrait of Rani Lakshmi Bai from this series was published in a calendar by The Hindustan Times alongside that of M. F. Husain's Mahisasurmardini.
Singh even painted subjects not usually associated with traditional miniature paintings, such as an Indian woman chopping vegetables in the courtyard of a traditional house. He did stippling work and practised the wash and tempera technique.
The artist served as the head of the modelling department, State Museum, Lucknow, from 1958-79, and was head of the observation division, National Research Laboratory, Lucknow, from 1979-94. His many awards include the Gandhi Centenary Exhibition award in 1970.
'The Mughal empire may be long gone, but it left behind aesthetic sensibilities that remain strong in India today'
SURYA TUBACH
'Indian Portraits: The Face of a People'
DAG, New Delhi, 2013; Mumbai, 2014