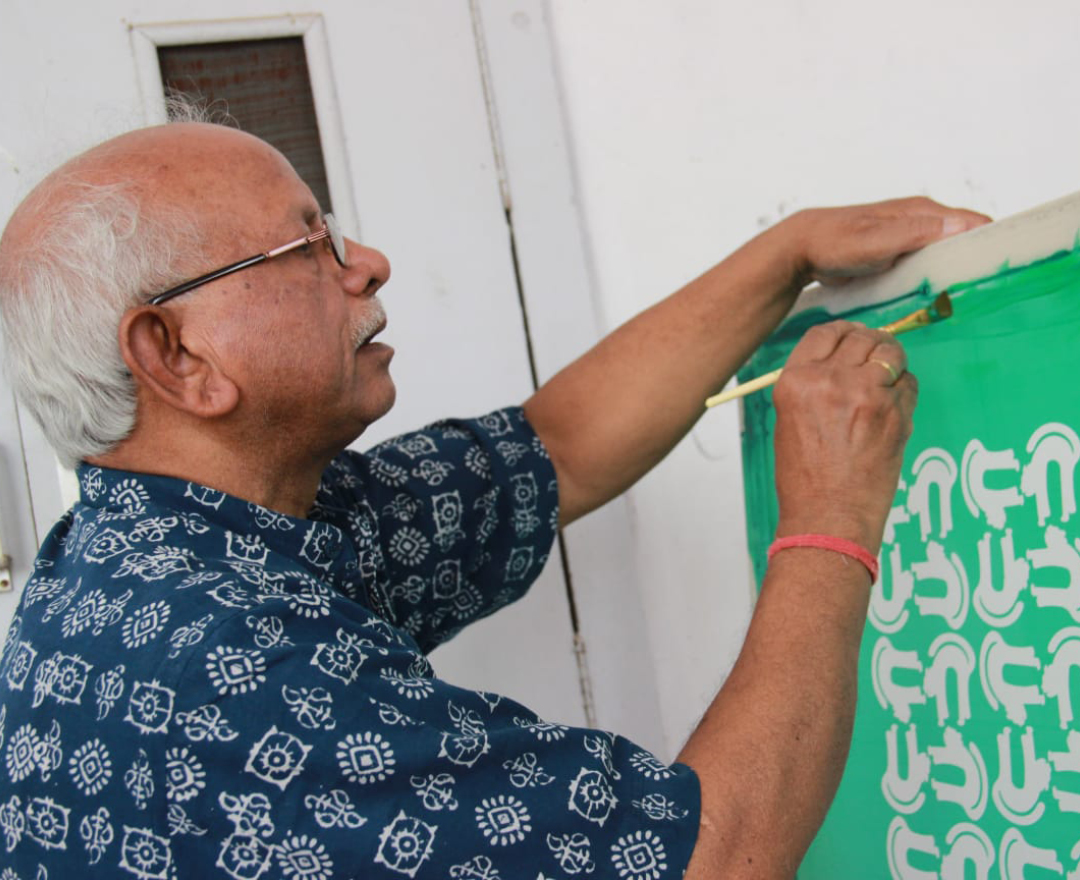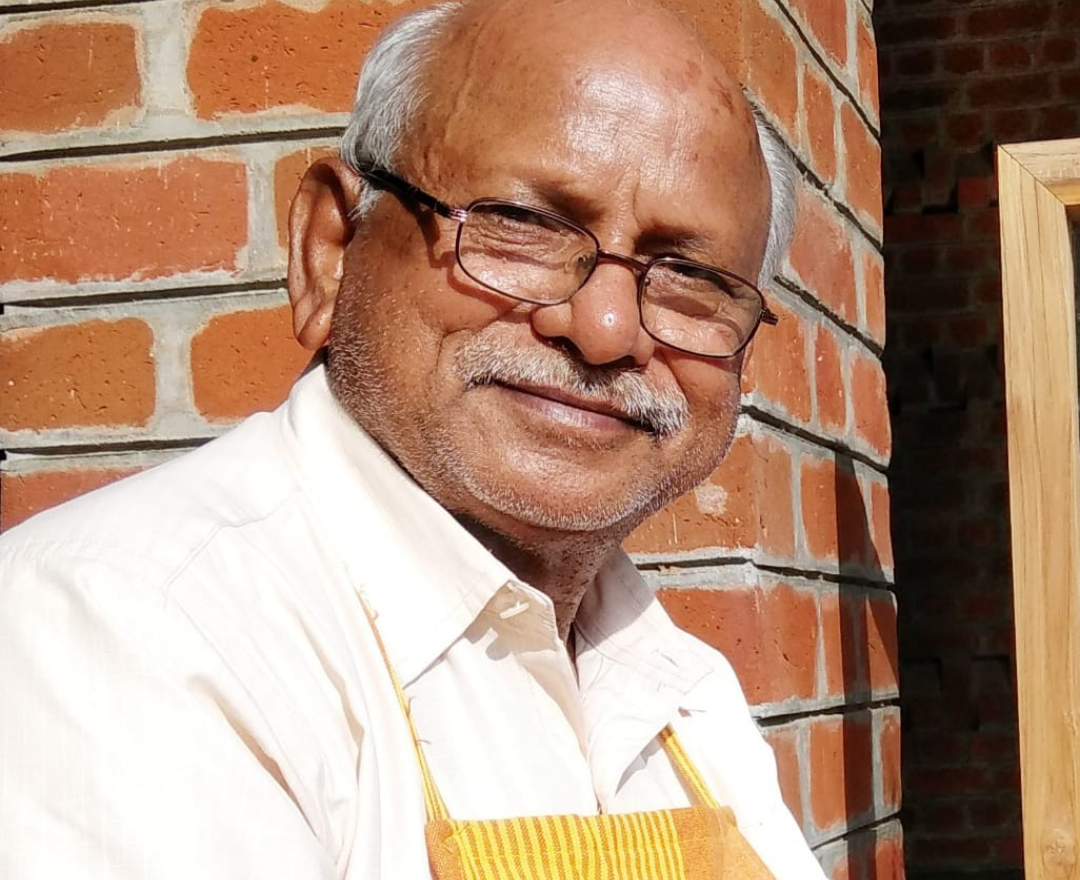 Moti Zharotia began his artistic journey using photographs in silkscreen, later juxtaposing images to distort the object of his landscape, where each motif became a key to his way of thinking and practice.
Zharotia was born in Delhi and remembers taking impressions of patterns carved on potatoes in childhood as his earliest artistic activity. He loved creating works of art but dreamt of becoming a lawyer, and therefore graduated in political science from Delhi University.
However, he obtained a second bachelor's degree in graphics and painting from College of Art, New Delhi, in 1979, where he acquired skills in making linocuts, silkscreen prints, and the photographic process. Soon after graduation, Zharotia joined the National Institute of Open School (NIOS) in Delhi as graphics officer, from where he retired in 2012.
His pencil drawings from the 1980s became a source of fresh inspiration for his printmaking. Later, he worked on newer series around the theme of fantasy, using elements like the moon, trees and the rainbow, flying men and animals existing in a world where they transcend their quintessential attributes. In this, Zharotia was paying tribute to the wonder of the world and its creatures.
A recipient of the Lalit Kala Akademi's research grant in 1989-90, Zharotia has participated in several national and international exhibitions. He won the Sahitya Kala Parishad award in 1981, and the All India Fine Arts and Crafts Society award in 1991. The artist lives and works in New Delhi.
'For me, writing and art are both integral part of life and they are interconnected since both are the expressions of my mind and soul'
MOTI ZHAROTIA
'The Printed Picture: Four Centuries of Indian Printmaking'
DAG, New Delhi, 2012; Mumbai, 2016; alternate locations in Kolkata, 2013; Jaipur, 2017; Chandigarh, 2018
'Indian Portraits: The Face of a People'
'Navrasa: The Nine Emotions of Art'
DAG, Mumbai and New Delhi, 2020