1924 - 2016
K. G. Subramanyan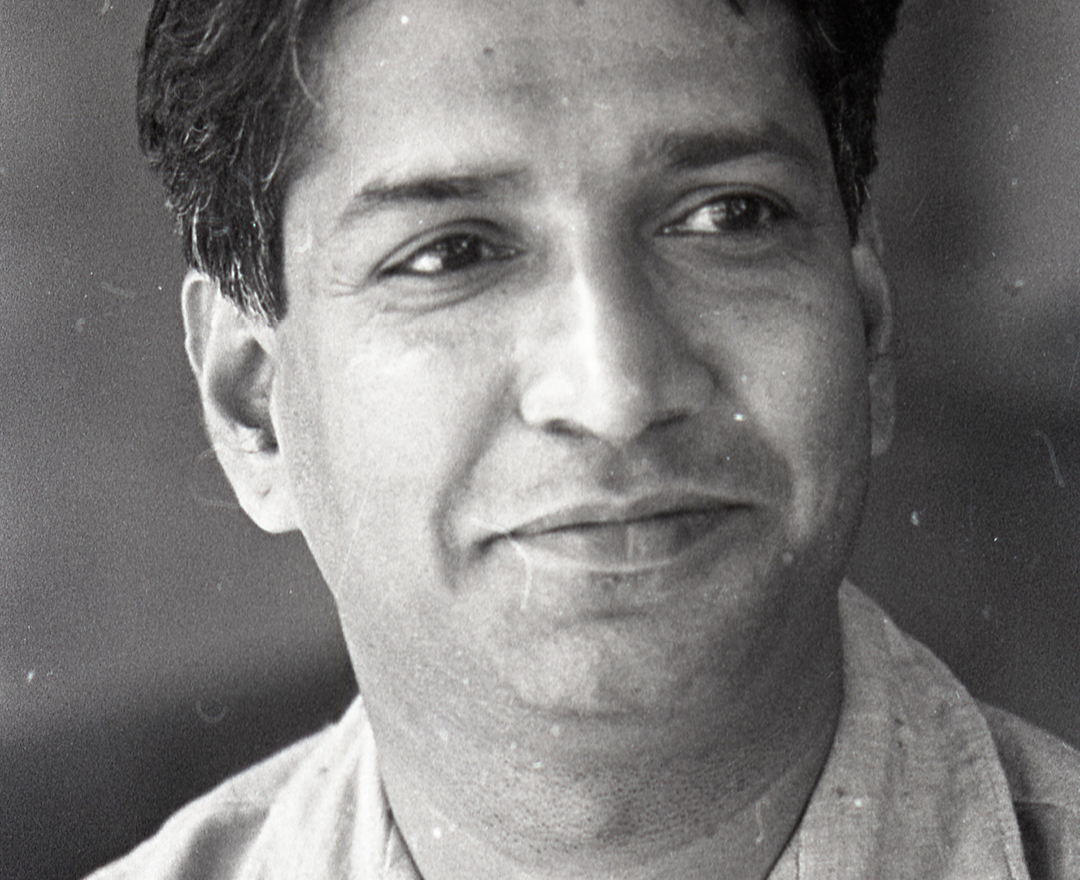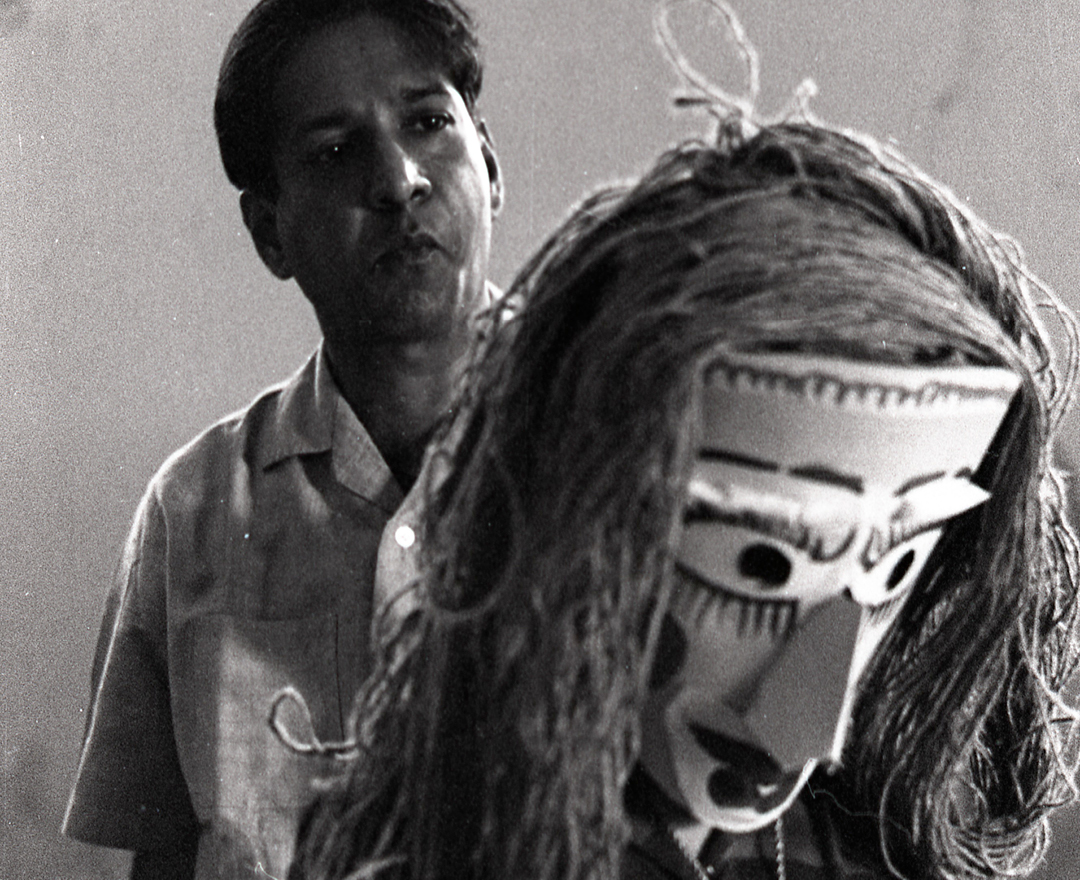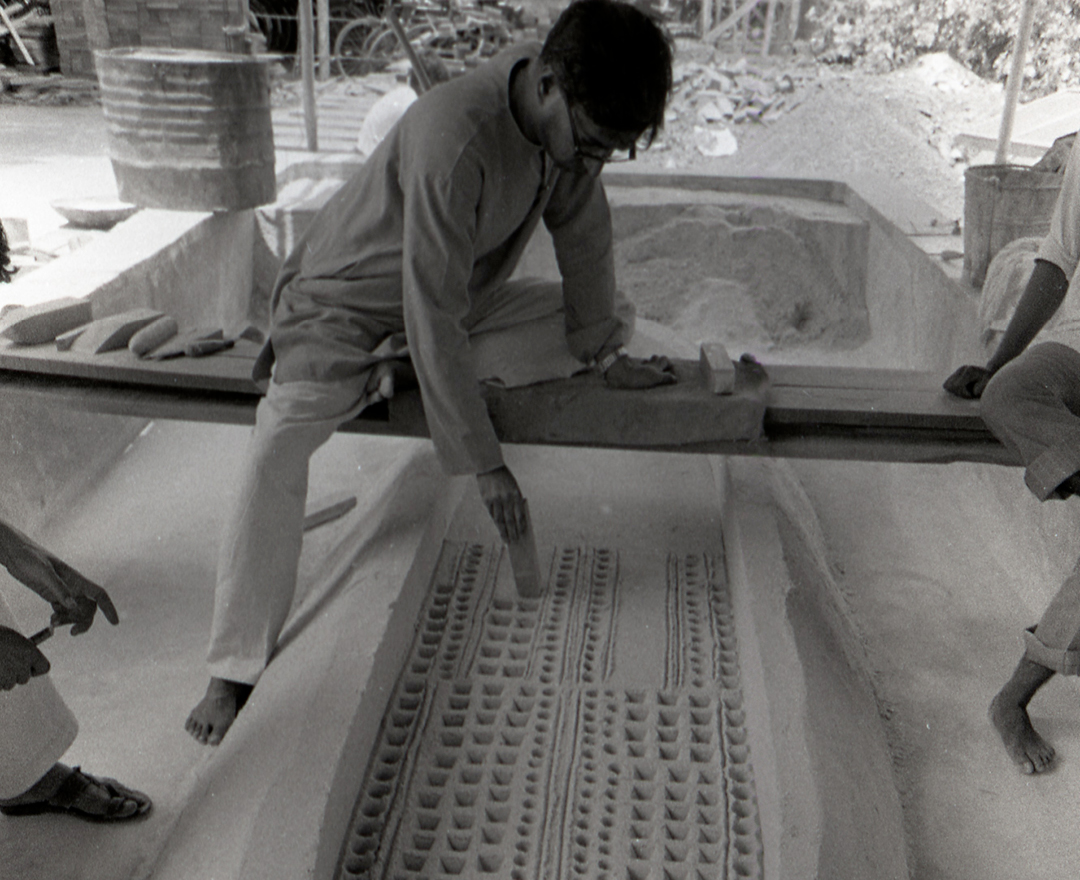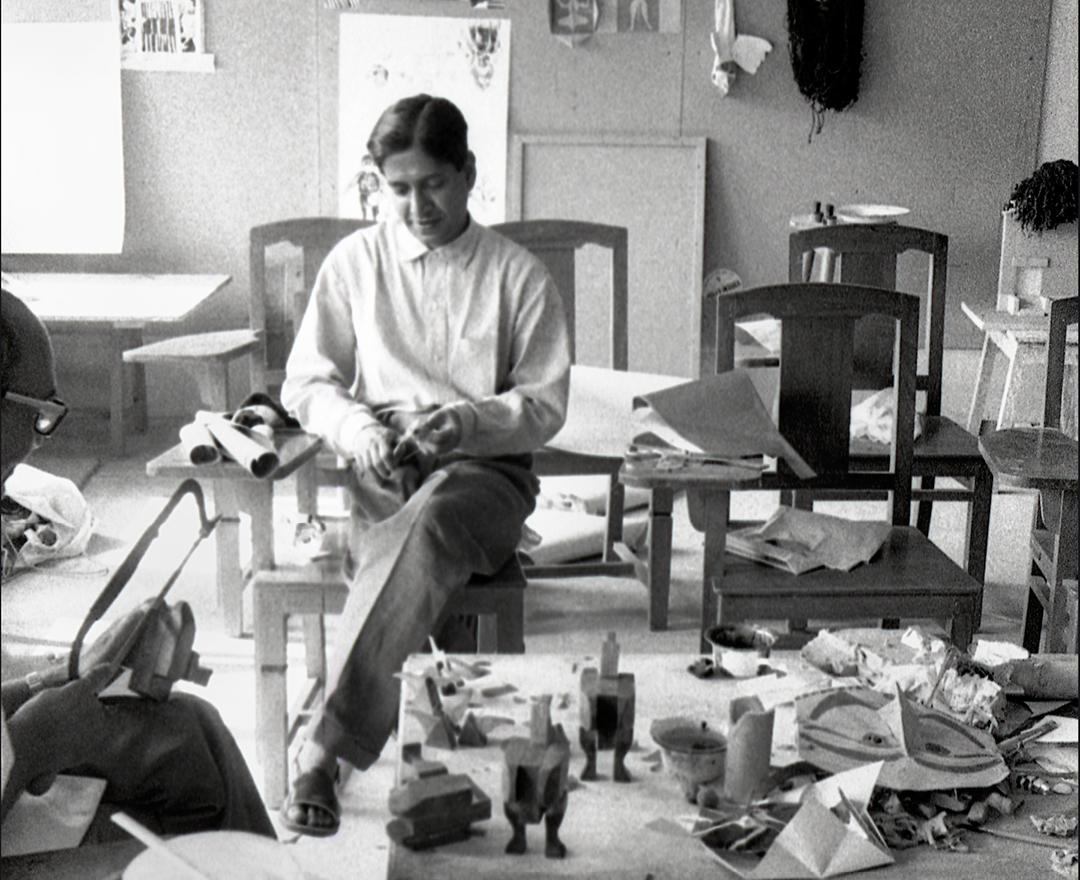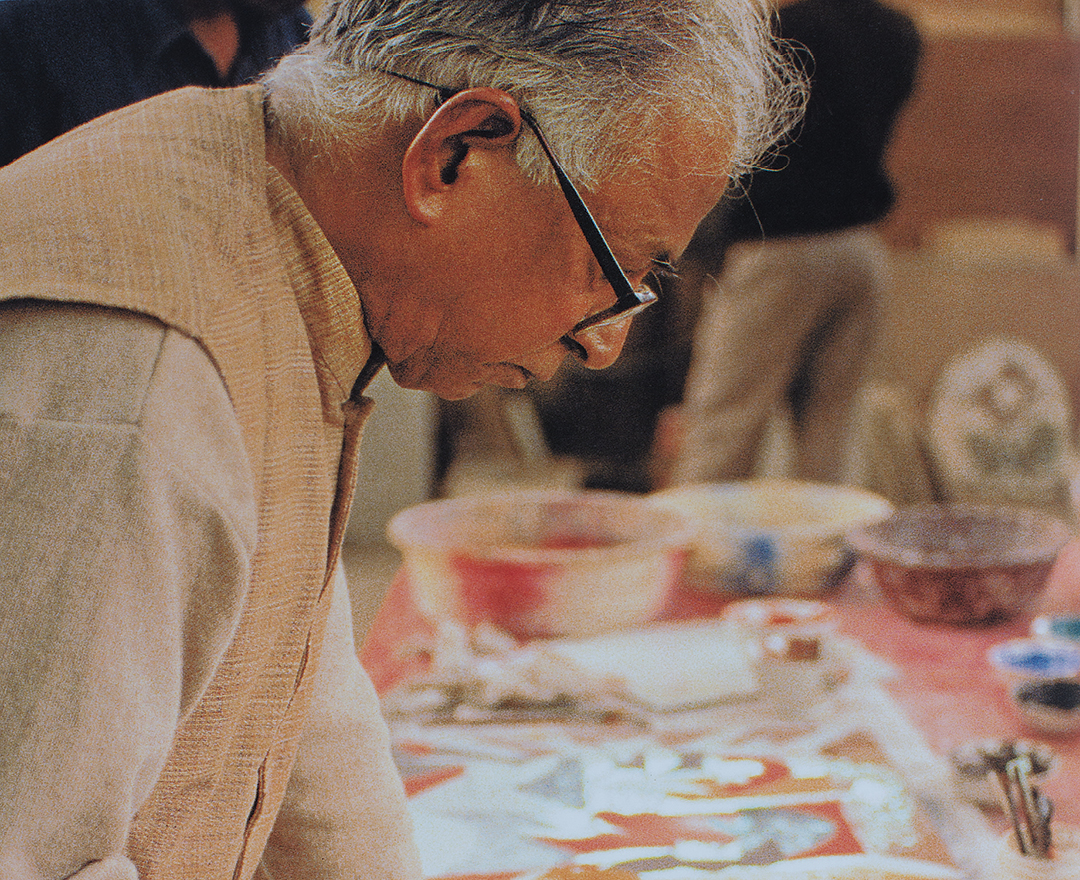 Born in Kerala on 15 February 1924, K. G. Subramanyan was studying economics at the Presidency College, Madras, when he joined India's struggle for freedom, and was imprisoned and debarred from government colleges.
He joined Kala Bhavana at the Visva-Bharati University, Santiniketan, in 1944, a move regarded as a turning point in the life of the young man who would go on to become one of India's most respected modern artists; he was also a sculptor, a muralist, a poet, a theoretician, and an author of repute.
At Santiniketan, Subramanyan trained under Nandalal Bose. He next joined the Faculty of Fine Arts, M. S. University, Baroda, where he would teach over several years—from 1951-59, and from 1961-80, with studying stints at Slade School of Fine Art, London, and as a John D. Rockefeller III Fund fellow in the U.S. in between. He also taught at Santiniketan from 1980-89.
A contemporary of the Progressives, Subramanyan created a different kind of modern Indian art, drawing on myths, fables and traditional narratives in a variety of mediums—from small-sized terracotta works to larger-than-life murals. He painted women, children, objects, and animals before a period of painting still-lifes exclusively in the 1960s, until the shift to the Terrace series in the '70s.
Known for the sensuality of his imagery and figures, the nightly backdrops and reflective faces, Subramanyan's paintings revealed a continued cubist influence. A major presence on the Indian art scene, he passed away on 29 June 2016 in Vadodara.
'Subramanyan is inveterately addicted to a representational idiom; he is vitally concerned with things around him, for their emergent new identities'
P. R. RAMACHANDRA RAO
artist timeline
1924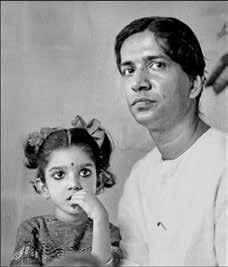 Born on 15 February in Kuthuparamba in north Kerala's Kannur district.
1937-43
Joins Presidency College, Madras, for a graduate degree in economics; paints in his spare time.
1942-43
Participates in the Quit India movement and is debarred from completing his master's in economics.
1944-48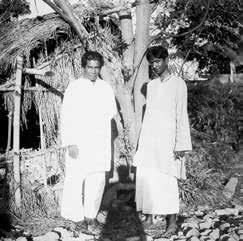 Is a student at Kala Bhavana, Visva-Bharati, Santiniketan, training under Nandalal Bose, Benode Behari Mukherjee and Ramkinkar Baij.
1947
Assists Benode Behari Mukherjee in making the monumental mural on the ceiling of the Hindi Bhavana in Santiniketan titled Lives of Medieval Saints.
1949
Works as a vocational trainer in a rehabilitation centre for post- Partition refugees near Karnal, Haryana.
1950
Marries Susheela Jasra, a Gandhian social worker training in vocational arts, whom he meets in Santiniketan.
Early 1950s
His early paintings recall Ramkinkar Baij's expressionism.
1951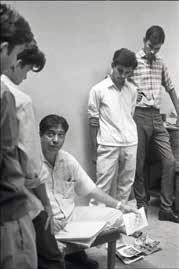 Begins his stint as an art teacher at the Faculty of Fine Arts, Baroda—as lecturer till 1959, reader till 1965, professor till 1980, and as dean till 1974.
1955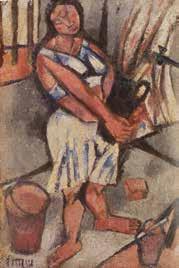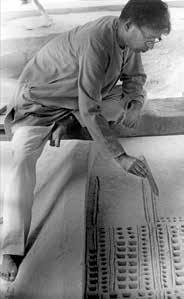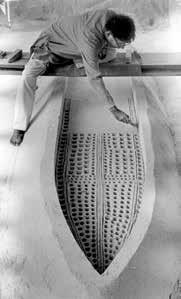 First solo exhibition at Delhi Silpi Chakra, New Delhi. Creates his first independent mural for Jyoti Ltd., Baroda, and another at the Faculty of Fine Arts, Baroda. Studies at Slade School of Art, London, as a British Council research scholar.
1956
Participates in the exhibition, 'Three Young Artists from Abroad', Hitchin, U.K.; travels through Europe. Co-founds the Baroda Group with Shanti Dave, Jyoti Bhatt, G. R. Santosh, Ratan Parimoo, Prabha Dongre, Triloke Kaul, Vinay Trivedi, N. S. Bendre, Balkrishna Patel, Prafull Dave, and Ramesh Pandya. Gulammohammed Sheikh, Himmat Shah and some others join later. Over the course of six years, the Group organises exhibitions in Bombay, Ahmedabad, and Srinagar.
1957
Wins award from the Bombay Art Society.
1958
Joins Weavers' Service Centre of the All India Handloom Board as deputy director in Bombay. Has a solo exhibition at the Jehangir Art Gallery, Bombay.
1959
Wins award from the Bombay Art Society.
1961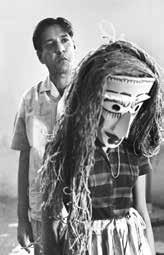 Is awarded medallion of honourable mention at Sao Paulo Biennale, Brazil. Is appointed design consultant for All India Handloom Board (till 1966); is a member of the Gujarat Lalit Kala Akademi (till 1965, and again from 1968-74)
1961-62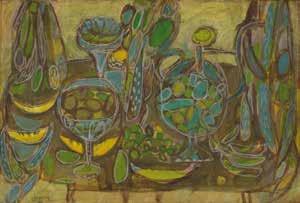 Paints, mostly, still-lifes, which he himself describes as 'a kind of postcubist exercise without climbing up to it by the cubist ladder'
1963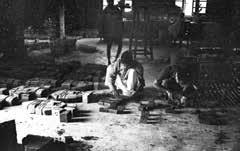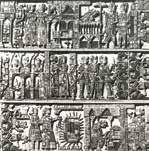 Completes the mural King of the Dark Chamber at Rabindralaya, Lucknow.
1964
Is part of the Tokyo Biennale, Japan. His polymorphic compositions begin.
1965
Is part of Commonwealth Arts Festival, London. Makes mural for India Pavilion at New York World Fair, New York. Wins national award, Lalit Kala Akademi, New Delhi.
1966
Is selected for a John D. Rockefeller III Fund fellowship to New York for a year.
1967
Is a member of the national Lalit Kala Akademi, New Delhi (till 1979); and All India Handicrafts Board (till 1977). First international solo exhibition, Gallery Navina, New York.
1968
Wins gold medal at the first International Triennale, New Delhi.
1969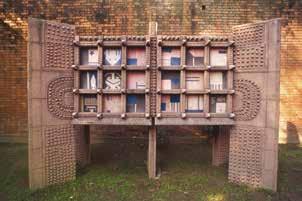 Makes mural for 'India of My Dreams' pavilion, Gandhi Darshan, New Delhi. Illustrates When God Made the Animals He Made Them All Alike.
1971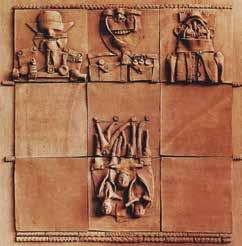 His terracotta work, Generals and Trophy is a response to the atrocities committed during Bangladesh's war of independence.
1972
First exhibition of terracotta reliefs at Kunika Gallery, New Delhi. Illustrates The Butterfly and the Cricket, and two other children's books.
1974
Is elected president, Crafts Council of India (till 1976); becomes a member of the governing council of National Institute of Design, Ahmedabad (till 1978). Illustrates Our Friends the Ogres, and The King and the Little Man.
1975
Is elected to the World Crafts Council and attends its Asian assembly as a delegate in Sydney; the following year he attends its general assembly in Mexico. Is part of the third International Triennale, New Delhi. Is awarded Padma Shri by Government of India.
1976
Is visiting lecturer at Canadian universities is Montreal, Ottawa and Hamilton. Is part of Menton Biennale, France. Another mural for Jyoti Ltd's R&D building, Baroda.
1977
Is visiting fellow at Kala Bhavana, Visva-Bharati, Santiniketan, where he experiments with paintings on glass for the first time.
1978
First exhibition at Santiniketan's Nandan Gallery.
1979
Exhibition of prints, Art Heritage, New Delhi. Is part of Sao Paulo Biennale, Brazil. Is part of 'Asian Artists Exhibition, Part I', Fukuoka Art Museum, Japan.
1980
Is part of 'Asian Artists Exhibition, Part II', Fukuoka Art Museum, Japan. Is appointed professor of painting at Kala Bhavana, Santiniketan, a position he holds till 1989, when he is honoured as professor emeritus.
1981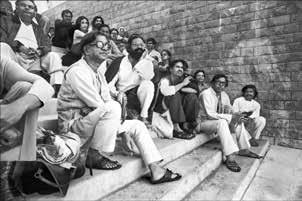 A retrospective of his works is held at Bharat Bhavan, Bhopal, and he is awarded the Kalidas Samman. Becomes member of All India Handloom and Handicrafts Board.
1982
Exhibition of glass and acrylic sheet paintings in Santiniketan, and New Delhi. Is part of exhibitions 'Six Indian Artists', Tate Gallery, London; 'India: Myth and Reality', Museum of Modern Art, Oxford; 'Contemporary Indian Art', Royal Academy of Arts, London.
1983-84
A retrospective of his works is held at Birla Academy of Art and Culture, Calcutta, and then at Art Heritage, New Delhi.
1986
Is part of 'Indian Art from the Davida and Chester Herwitz Family Collection', Hood Museum, Hanover, Massachusetts.
1987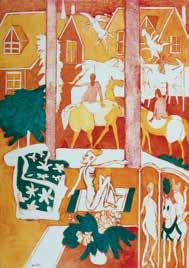 Is a Christensen fellow at St. Catherine's College, Oxford, where he makes a series of paintings with Mughal courtier Inayat Khan as an 'ageing viewer'.
1988
Exhibition of acrylic sheet paintings, Museum of Modern Art, Oxford, U.K. Is part of Festival of India, Japan. Makes a sand-cast cement mural at Kala Bhavana, Santiniketan.
1989
Makes a reverse painting on glass mural with the help of junior students from Patha Bhavan, Santiniketan.
1990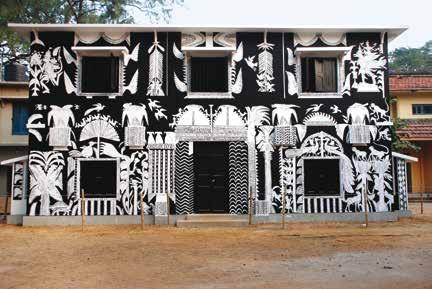 Makes the first phase of the black-and-white mural at Santiniketan; and completes the second phase in 1993.
1991
Wins Gagan-Abani Puruskar, Visva-Bharati, Santiniketan.
1992
Is part of IV Havanna Biennale, Havana.
1994
Wins Shiromani Puruskar, Calcutta.
1995
Is part of the exhibition, 'Seven Contemporary Indian Painters', Gallery le Monde l'Art, Paris.
1996
Illustrates How Hanu Became Hanuman, and other books.
1998
Is part of the exhibition, 'Tryst with Destiny: Art from Modern India, 1947-1997', Singapore. Illustrates The Tale of the Talking Face.
1999
Is awarded with All India Fine Arts and Crafts Society's Kala Ratna, New Delhi.
2000
Is awarded with the Abanindranath Puruskar, Calcutta.
2001
Government of Kerala honours him with Manaviyam Ravi Varma Award.
2003
National Gallery of Modern Art, New Delhi, hosts his retrospective curated by R. Siva Kumar.
2004
Lalit Kala Akademi awards him the Lalit Kala Ratna on the occasion of its golden jubilee.
2005
The Academy of Fine Arts of Calcutta bestows its lifetime achievement award upon Subramanyan.
2006
Is awarded Padma Bhushan by the Government of India.
2008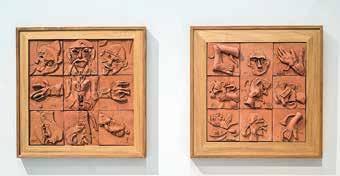 Completes Anatomy Lesson 1-5, terracotta reliefs now in the collection of the Kiran Nadar Museum of Art, New Delhi.
2012
Is awarded Padma Vibhushan by the Government of India.
2013

Completes The War of the Relics, his final mural, nine feet high and thirty-six feet wide, consisting of sixteen panels. It is shown, along with Anatomy Lesson 1-5, at Documenta 14, Kassel, Germany, in 2017.
Goutam Ghose makes a documentary, The Magic of Making, on the artist.
2016
Dies on 29 June in Baroda.
'Indian Abstracts: An Absence of Form'
DAG, New Delhi, Mumbai, and New York, 2014-15
'Manifestations XI: 20th Century India Art'
'India Modern: Narratives from 20th Century Indian Art'
DAG, New York, New Delhi, and Mumbai, 2015; Chandigarh, 2017
'India's French Connection: Indian Artists in France'
DAG, New Delhi and New York, 2018
'Primitivism and Modern Indian Art'
DAG, Mumbai, 2019; New York, 2020; New Delhi, 2021-22
'Navrasa: The Nine Emotions of Art'
DAG, New Delhi and Mumbai, 2020-21
'Ways of Seeing: Women Artists | Women as Muse'
'Home is a Place: Interiority in Indian Art'
'Iconic Masterpieces of Indian Modern Art'
National Gallery of Modern Art, New Delhi
Lalit Kala Akademi, New Delhi
Kiran Nadar Museum of Art, New Delhi
Jehangir Nicholson Art Foundation, Mumbai
Piramal Art Foundation, Mumbai
Government Museum and Art Gallery, Chandigarh
Sir J. J. School of Art, Mumbai
Tata Institute of Fundamental Research, Mumbai
Roopankar Museum of Fine Arts, Bharat Bhavan, Bhopal
Indian Council for Cultural Relations, New Delhi
Faculty of Fine Arts, Baroda
Kala Bhavana, Santiniketan
CITI India Corporate Collection