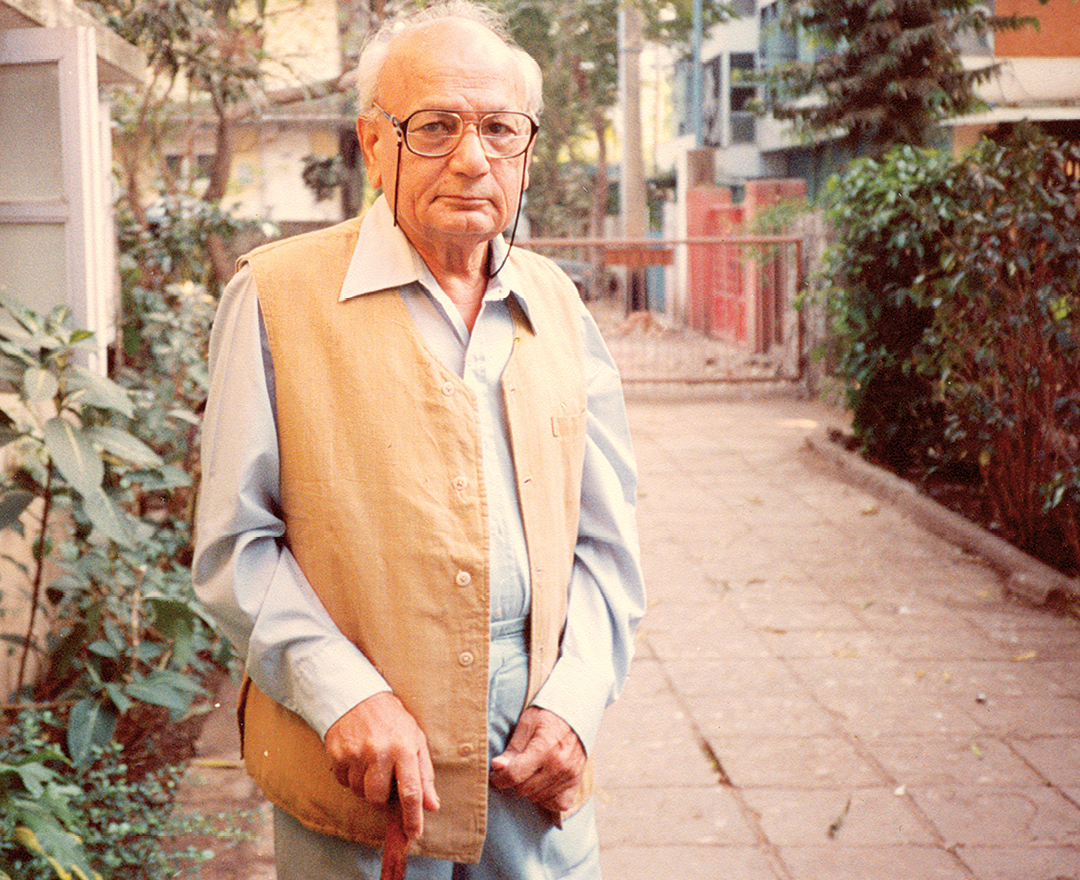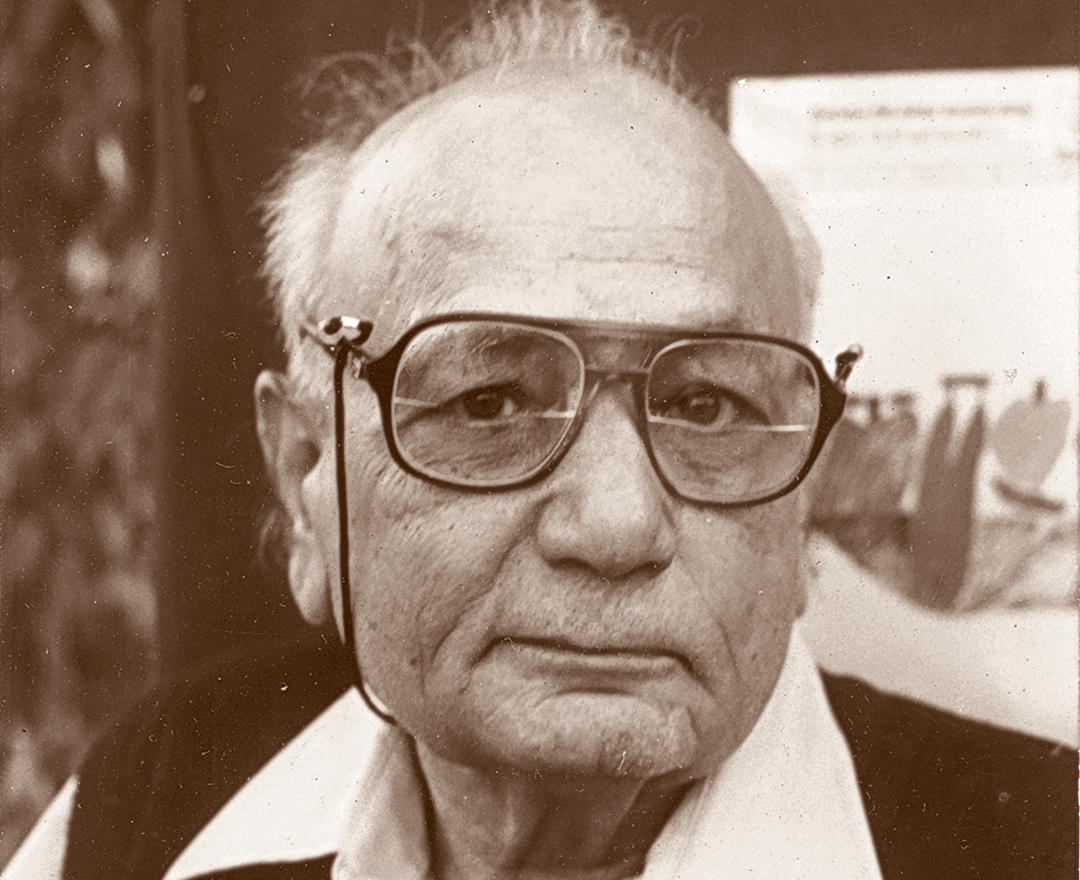 A founder member of the Progressive Artists' Group, Hari Ambadas Gade was born in Amravati, Maharashtra, in 1917.
In his own words, he had a 'compelling interest in science and mathematics', as a result of which he graduated in science. However, he started making landscapes while on a visit to Jabalpur; subsequently, S. H. Raza guided him on the nuances of landscape painting. Gade eventually obtained a masters from the Nagpur School of Art in 1950.
In the corpus of Indian art, Gade stands distinct as a pioneering abstract expressionist and a painter of landscapes of un-peopled houses. He travelled every few months to capture the diverse scenery of India in his work. Gradually, he switched from watercolours—with which he had begun painting landscapes—to oil. His vocabulary also expanded to incorporate the changing landscape of Bombay with its growing slums, unplanned, rambling structures, and eventually veered towards abstraction.
Gade's urbanscapes are remarkable for their flat, chromatic intensity. The simple geometry of shapes represents a distant view of a densely built area in the city, with the dark heaving lines holding the structure of elemental shapes together. Besides his celebrated abstracts, Gade's oeuvre covered still-lifes, nudes, portraits, and landscapes.
He exhibited widely in India and abroad, including the Venice Biennale in 1954, and was a recipient of several awards such as the gold medal of the Bombay Art Society in 1956, the Maharashtra State Exhibition Award, and an award at the Saigon Biennale in 1962. He passed away in 2001.
'I have come to believe that pictorial truth is a self-contained phenomenon within the limits of the medium, and visual imagery is only a means to arrive at this truth. Therefore, I have no story to tell, no literary message to give, no social commentary to make in my pictures'
H. A. GADE
'Indian Landscapes: The Changing Horizon'
The 'Manifestations' series of 20th Century Indian Art, Editions VII, IX
'Mumbai Modern: Progressive Artists' Group 1947 – 2013'
'India Modern: Narratives of the 20th Century Indian Modern Art'
DAG, New Delhi, Mumbai, New York, 2015
'Indian Abstracts: An Absence of Form'
DAG, New Delhi, Mumbai, New York, 2014-15
National Gallery of Modern Art, New Delhi
Lalit Kala Akademi, New Delhi
Tata Institute of Fundamental Research, Bombay
State Museum of Nagpur, Baroda
Sir J.J. School of Art, Bombay