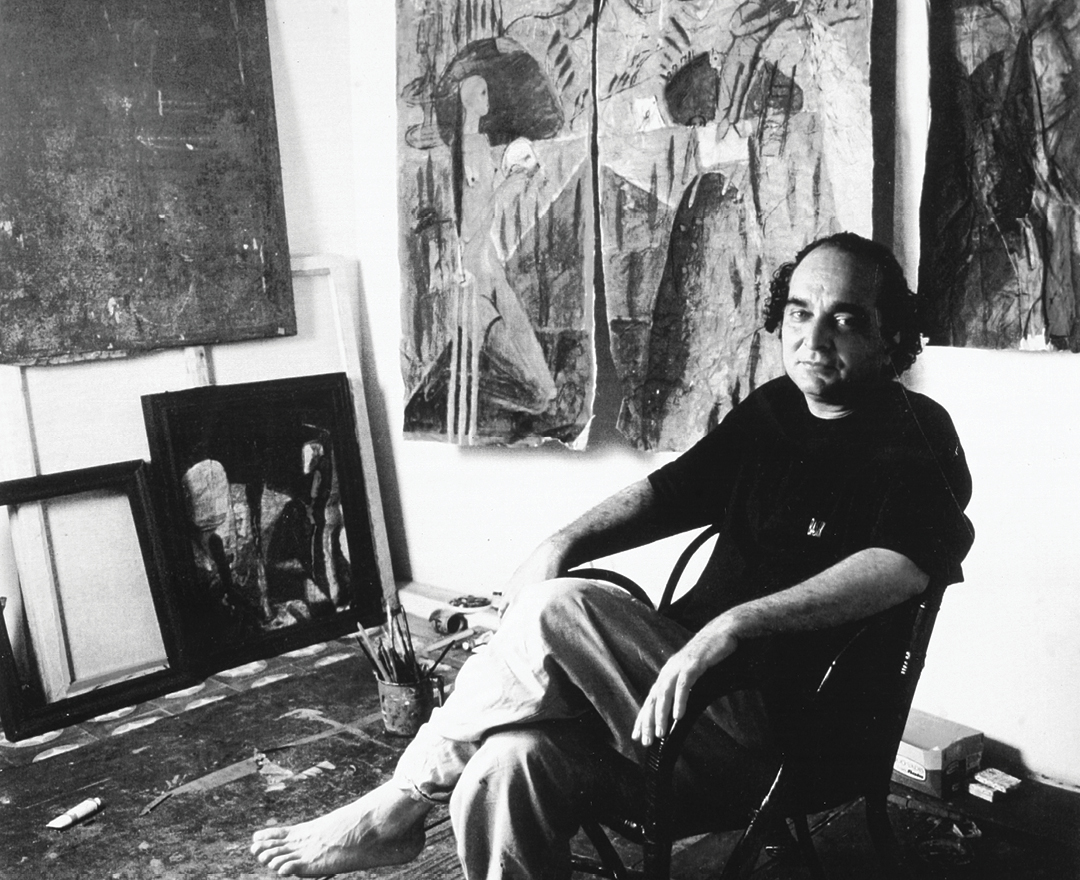 Born in Tellicherry, Kerala, Catfield Douglas belongs to the third generation of artists associated with the Madras Art Movement.
Moving in the early 1990s to Cholamandal Artists' Village, set up by
K. C. S. Paniker, Douglas came to be known for his works that were considered both expressionist and anthropocentric.
Graduating from the Government College of Art and Craft, Madras, in the '70s, Douglas's art evolved as a process of deep introspection, influenced by both the narrative and the fantastical elements in the art of the master artists that he'd encountered in his college and on his trips abroad. In the '80s, in Germany, where he'd moved after getting married to a theatre artiste he met at Max Mueller Bhavan in Madras, he experienced closer interaction with expressionism and Bauhaus.
Believing that 'art is about wounds', Douglas, in the course of his prolific artistic career, has experimented with various mediums, particularly paper, testing its texture by crumpling, burning, even bathing it several times in water to make it more malleable.
Douglas has received several awards and grants in the course of his career, including the national award from the Lalit Kala Akademi, New Delhi, in 1992. In 1991-93 and 1994-96 he received cultural fellowships from the Government of India. In 1994, he was awarded the Charles Wallace Grant to study ceramics in the Netherlands.
He continues to live and work in Cholamandal Artists' Village, Chennai.
'The hallmark of a good poem or painting is that you can keep interpreting, interpreting, interpreting... What you get from it when you're 16 isn't what you get from it at 50. It isn't a finished product'
C. DOUGLAS
The 'Manifestations' series of 20th Century Indian Art, Editions V, XI
'Regional Modern: A Retrospective on Madras Art Movement'
'Madras Modern: Regionalism and Identity'
'Navrasa: The Nine Emotions of Art'
DAG, New Delhi and Mumbai, 2020
CITI India Corporate Collection