1929 - 2013
Badri Narayan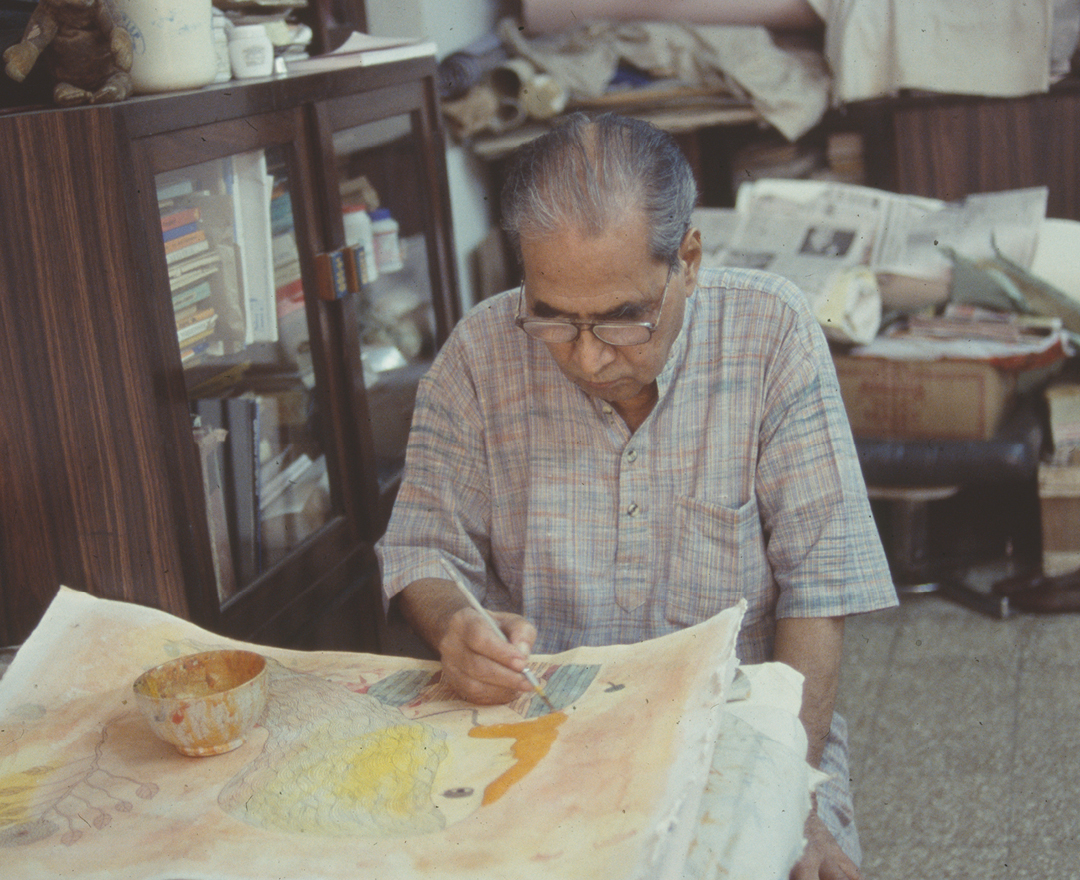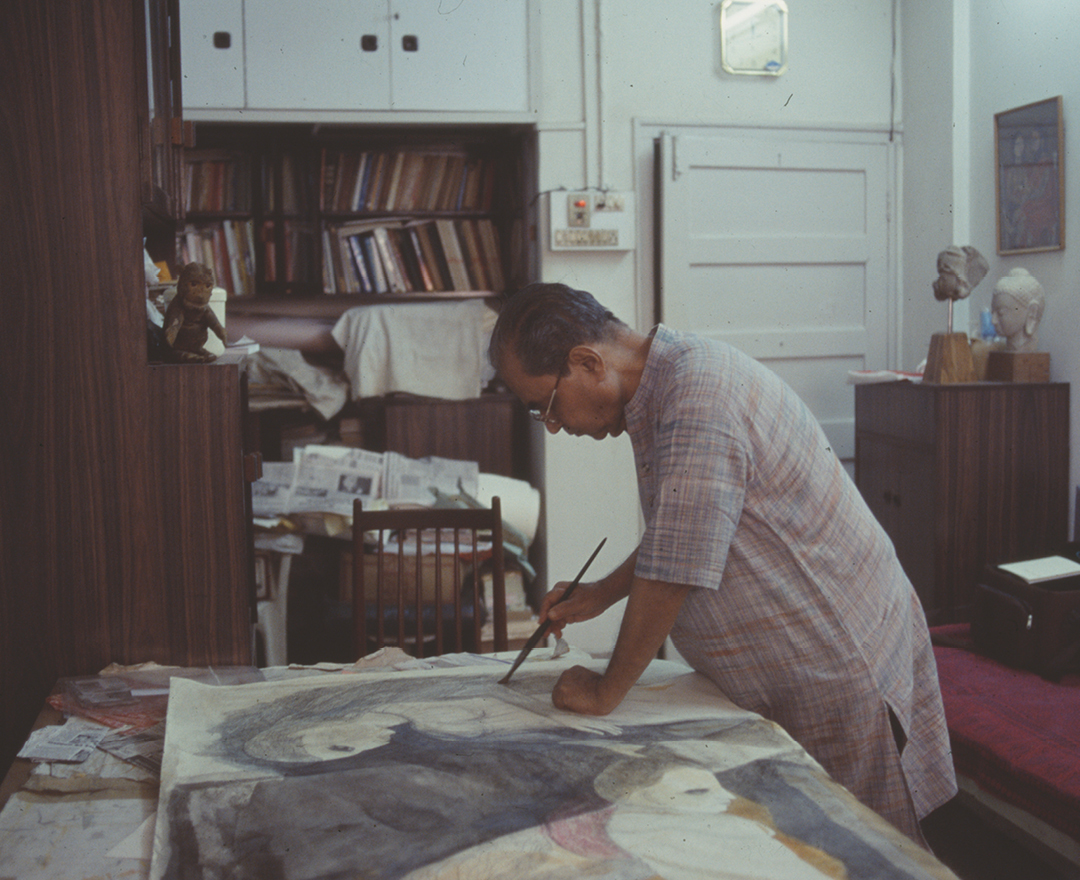 Born on 22 July 1929 in Secunderabad (now in Telangana), Badri Narayan began his career in the late 1940s working with ceramic tiles and mosaics, and moved later to using ink, pastel and watercolour as his primary mediums.
Coming of age around Independence, Narayan—painter, writer, storyteller and art teacher—interpreted ancient and medieval traditions through his paintings, illustrations, stories, and workshops.
A self-taught artist, Narayan's distinctive pictorial vocabulary drew from medieval woodcuts, Byzantine portraiture, Ajanta murals and Pahari miniatures. Working in a space between the literary and the visual, the artist's primary vehicle remained the narrative. Many of his pictorial protagonists, allegories and situations stemmed from the realm of Indic myths and folklore. In two-dimensional stylised representations, often with recurring symbolism, the artist's simple outlines conveyed artistic intent in series such as Savitri, Chandi Thakur and the Rani, Six-Tusked Elephant, and Boat.
Beginning with his first exhibition in 1949, Narayan was part of over fifty national and international shows and his works are in several permanent collections, including the National Gallery of Modern Art, New Delhi, and the South Asian collection of the Philadelphia Museum of Art. A prolific writer, Narayan also wrote short stories, verse and tales for children on subjects such as art, folklore and mythology. He also illustrated several books. He was awarded the Padma Shri in 1987, and the Maharashtra Gaurav Puruskar in 1990.
Narayan passed away in Bengaluru on 23 September 2013.
'There are kinds and kinds of art, and I would like mine to be the sort that heals rather than promotes discord'
BADRI NARAYAN
The 'Manifestations' series of 20th Century Indian Art, Editions V, VII, VIII
'Indian Portraits: The Face of a People'
'Navrasa: The Nine Emotions of Art'
DAG, Mumbai and New Delhi, 2020
'Home is a Place: Interiority in Indian Art'
National Museum, New Delhi
National Gallery of Modern Art, New Delhi
Philadelphia Museum of Art, Philadelphia