b - 1959
Ananda Moy Banerji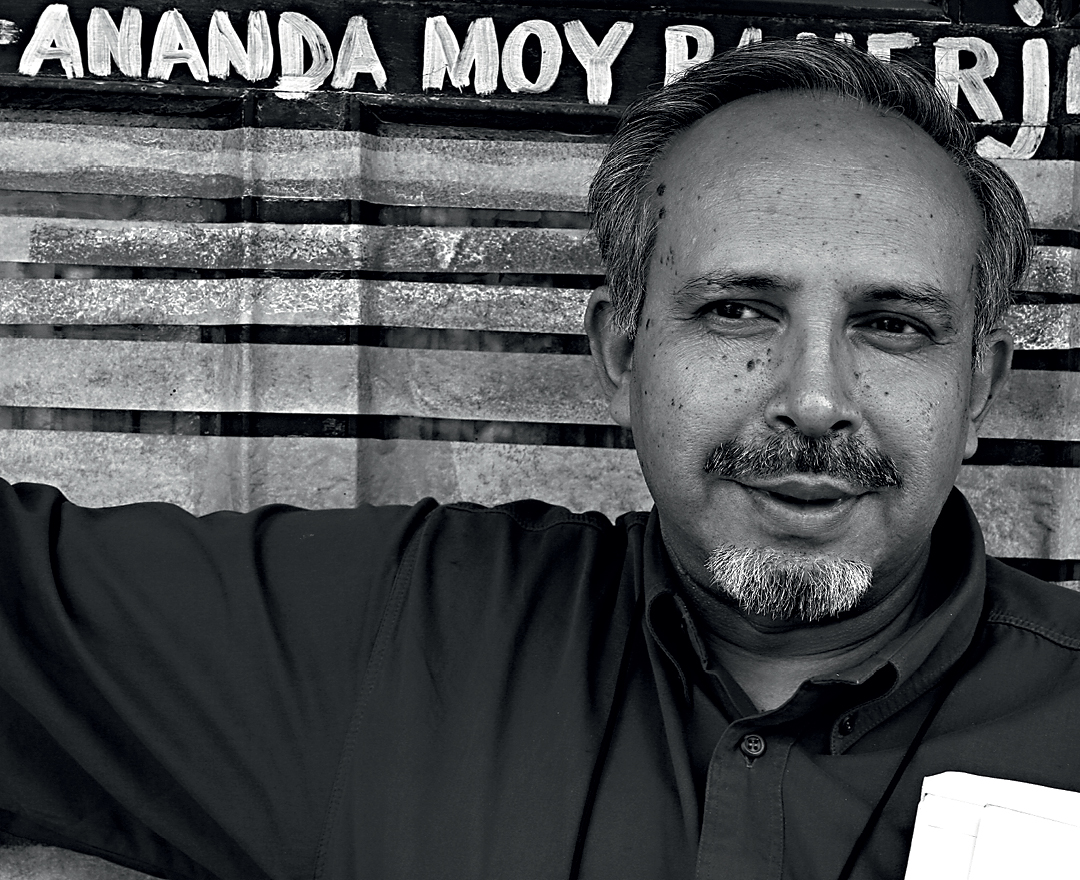 Born in Calcutta on 30 June 1959, Ananda Moy Banerji completed his B.F.A. in painting from the College of Art, New Delhi, in 1980, where he also studied printmaking under acclaimed printmaker Anupam Sud.
He followed it up with an M.F.A. in printmaking from Kala Bhavana at the Visva-Bharati University, Santiniketan, in 1985. The same year, he joined the Polytechnic for Women, New Delhi, as a lecturer, while continuing to practice printmaking at the Lalit Kala Akademi's Garhi Studios.
In the 1970s and '80s, Banerji's works comprised landscapes, inspired, among other factors, by his stay in Santiniketan. However, the Naxal movement that took birth in the late 1960s in West Bengal awakened his artistic concerns towards wider social issues. Shifting back to New Delhi, his art became his response to the urban chaos of life coupled with jostling for power among humans.
Soon, his quest for understanding human existence attained a spiritual perspective that distilled through his series titled Purusha and Prakriti. Recently, his works have become introspective, drawing from his own life, and from universal human feelings.
Banerji has collaborated with renowned printmakers like Carol Summers, Krishna Reddy, and Paul Lingren, and has been the recipient of many awards, including the Lalit Kala Akademi's national award in 1994. In 1996-97, Banerji was given the Charles Wallace India Trust Award in fine arts to work at London's Camberwell College of Arts. He lives and works in the National Capital Region of Delhi.
'I sincerely think, human and nature—Purusha and Prakriti—are my real source of inspiration'
ANANDA MOY BANERJI
National Gallery of Modern Art, New Delhi
Indira Gandhi National Centre for the Arts, New Delhi
Lalit Kala Akademi, New Delhi
Tama University Art Museum, Tokyo
Leicester Arts Council, U.K.