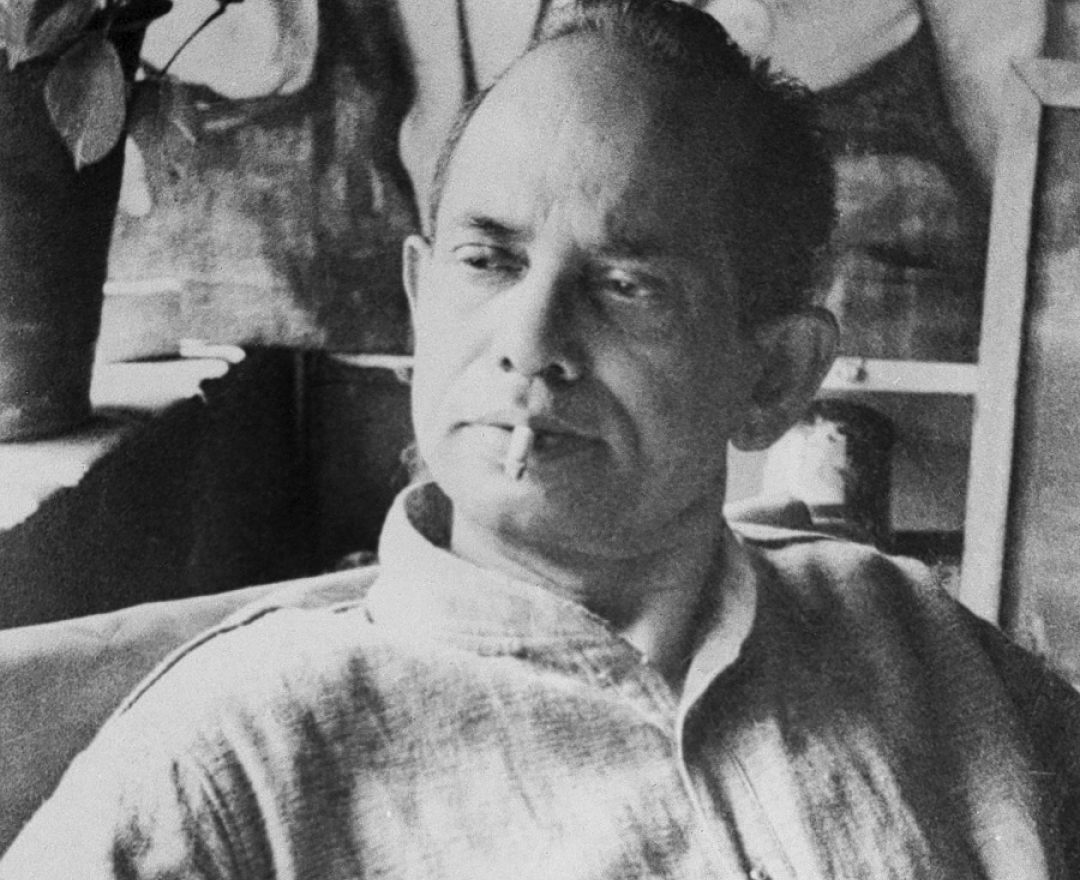 An artist who died with the brush in his hand like a true devotee of his profession, Abani Sen graduated from the Government School of Art, Calcutta, under Percy Brown.
As an art teacher associated with the Ukil School of Art, New Delhi, Sen mentored several young artists, among whom was the untrained R. N. Pasricha who perfected his skills under Sen, going on to become an acclaimed painter of mountainscapes.
Regarded as one of the masters of modern Indian painting with a mastery over several mediums, including pencil and crayon, watercolour and oil, Sen believed that India's folk tradition was the powerhouse for art and artists. He practised at a time when the romanticism of the Bengal School held sway but Sen did not draw inspiration from literature or mythology. Instead, he drew and painted what he saw around him, including grief, pain, and the struggles of everyday existence. Defying the norms of colonial and romantic painting by reviving elements of native Indian tradition was his contribution to the growth of modern Indian art. Usha, Mother and Child and Bathers are some of his well-known works.
Sen was a founder member of the Young Artists' Union in Calcutta in 1931, and Art Rebel Centre the following year. A self-effacing artist, Sen won the prestigious Governor General's plaque in 1949.
A posthumous retrospective of his works was held at the All India Fine Arts and Crafts Society, New Delhi, in 2000. Another one, curated by Ina Puri and titled 'Whispered Legacy', was held at the Lalit Kala Akademi, New Delhi, in 2008.
'In my paintings, I try to transform myself into the things I paint, be it the radiant light or the darkest shadow. I surrender to the speed of the running deer. I try to surrender to the object, whatever it may be, living, still or moving, and in this attempt, I feel the impulse of an eternal joy'
ABANI SEN
All India Fine Arts & Crafts Society, New Delhi
Lalit Kala Akademi, New Delhi
National Gallery of Modern Art, New Delhi