ON VIEW

ICONIC
MASTERPIECES OF INDIAN MODERN ART EDITION 02
'Iconic Masterpieces of Indian Modern Art, Edition 2' highlights historic works of the kind that have animated debates about the modern and the colonial in India over the last two centuries. Along with well-known works by the Progressives and other modernists, the exhibition features rare works by European painters going back to the early days of Company painting. The exhibition serves as an enduring legacy of these experiments for our time.
Ongoing
DAG, Janpath Road, New Delhi
VIEW

MASTER MAQBOOL
Works by M. F. Husain
Artist nonpareil, M. F. Husain reigned over twentieth-century modern Indian art like no other. Popularly recognised for his paintings of horses, his primary interest lay in giving visual expression to India's syncretic culture. The diversity of works in this exhibition attests to the genius of one of India's most valuable artists.
Ongoing
DAG, The Taj Mahal Palace, Colaba, Mumbai
VIEW
ART IN FOCUS

BANGLADESH WAR, 1971
Chittaprosad
On view at 'Iconic Masterpieces of Indian Modern Art, Edition 02'
DAG New Delhi, 22 A, Janpath Road, Windsor Place
Explore

GESTURES (TRIPTYCH),1966
A. RAMACHANDRAN
On view at 'Iconic Masterpieces of Indian Modern Art, Edition 02'
DAG New Delhi, 22 A, Janpath Road, Windsor Place
Explore

The Last Effort and Fall of Tippoo Sultaun, c. 1802
Henry Singleton
CURRENTLY ON VIEW AT TIPU SULTAN: IMAGE AND DISTANCE
DAG Mumbai, The Taj Mahal Palace, Apollo Bunder Road, Colaba
Explore
EVENTS & ANNOUNCEMENTS
Launch
DAG ACQUIRES THE 75-YEAR-OLD JAMINI ROY HOUSE IN KOLKATA TO OPEN INDIA'S FIRST PRIVATE SINGLE-ARTIST MUSEUM
In March 2023, the historic home of Jamini Roy was acquired by DAG, for the express purpose of creating India's first world-class single-artist museum and cultural resource centre on the life, work and times of this pioneering artist.
Jamini Roy Sarani
Ballygunge Place, Kolkata
Launch
DAG GETS A NEW ADDRESS IN NEW DELHI
2023 marks the relocation and launch of DAG's flagship gallery at the national capital in the heart of Lutyens' Delhi on Janpath. The gallery opened to the public on 11 February 2023 with one of the most historic exhibitions curated in the city titled 'Iconic Masterpieces of Indian Modern Art - Edition 02'. Designed by architectural firm Morphogenesis, the exhibition galleries have doubled DAG's current space in the city while providing viewers an immersive experience in which to view art.
22 A, Janpath Road,
Windsor Place, New Delhi
Museums Programme
Digital Museum Initiatives
Over 180 artworks and artefacts from DAG's museums and archive collection are now on view online. Accompanied by interactives stories, timelines, videos and detailed captions for ease of interpretation, this digital museum is a significant step towards DAG's vision of making art accessible to all.
Collection
ANUPAM SUD PRINT ACQUIRED BY SMITH COLLEGE
MUSEUM OF ART
Smith College Museum of Art recently acquired printmaker Anupam Sud's 'Persona' from the DAG collection to add to its growing collection of contemporary art by South Asian women artists. The print caught the eye of Yao Wu, Jane Chace Carroll Curator of Asian Art, at DAG's exhibition, 'A Place in the Sun: Women Artists from 20th Century India', that was on view in New York.
Museums Programme
Transforming Classrooms into Museums
Started as an extension of DAG's Museums Programme, Art Lab, a travelling pop-up museum, has now travelled to four schools across West Bengal, reaching out to a diverse group of learners across private and government schools. Art Lab creates an immersive learning space in schools, where students explore history through art from DAG's museum collection, and take on the role of researchers, artists, and curators—remaking the exhibition over two weeks.
Journal
A FOCUS ON COLLECTORS AND COLLECTING
The latest edition of the DAG Journal focuses on collecting practices in South Asia, turning a spotlight on the people who play a vital role in shaping the art world—featuring collectors past and present, artists, and archivists, through conversations, house tours and photo essays. The Journal also takes you behind the scenes of the major events on the art calendar—this month the curators of the historic exhibition on S. H. Raza at Paris' Centre Pompidou share their take on the exhibition.
Opening
Soliloquies of Solitude: Five Indian Abstractionists in the West
Bringing together five Indian abstractionists whose practice, largely away from India, was nevertheless rooted in their experiences, 'Soliloquies of Solitude: Five Indian Abstractionists in the West' explores the works of two printmakers and three painters—Zarina Hashmi, Krishna Reddy, Ambadas, Rajendra Dhawan and Sohan Qadri. Opening at DAG Mumbai from 3 April 2023.
Opening
Living Traditions & The Art of Jamini Roy
Despite Jamini's amazing popularity, exhibitions on the artist have been inexplicably rare—an anomaly 'Living Traditions & the Art of Jamini Roy' hopes to remove with this intimate exhibition that includes Roy's extensive range of subjects that he would frequently re-visit and features paintings that depict music and dance traditions, endearingly simple images of the mother and child, mythology—both Hindu and Christian—that hold universal appeal. Opening at DAG 1, The Taj Mahal Palace, Mumbai from 2 April 2023 onwards.
ART DIALOGUE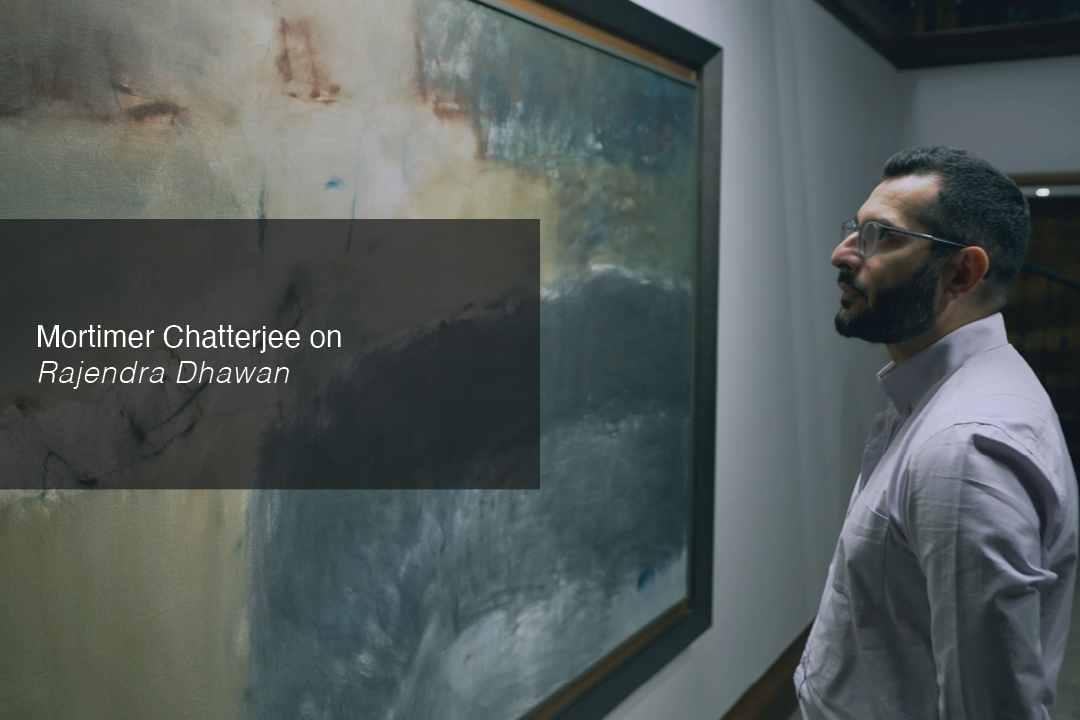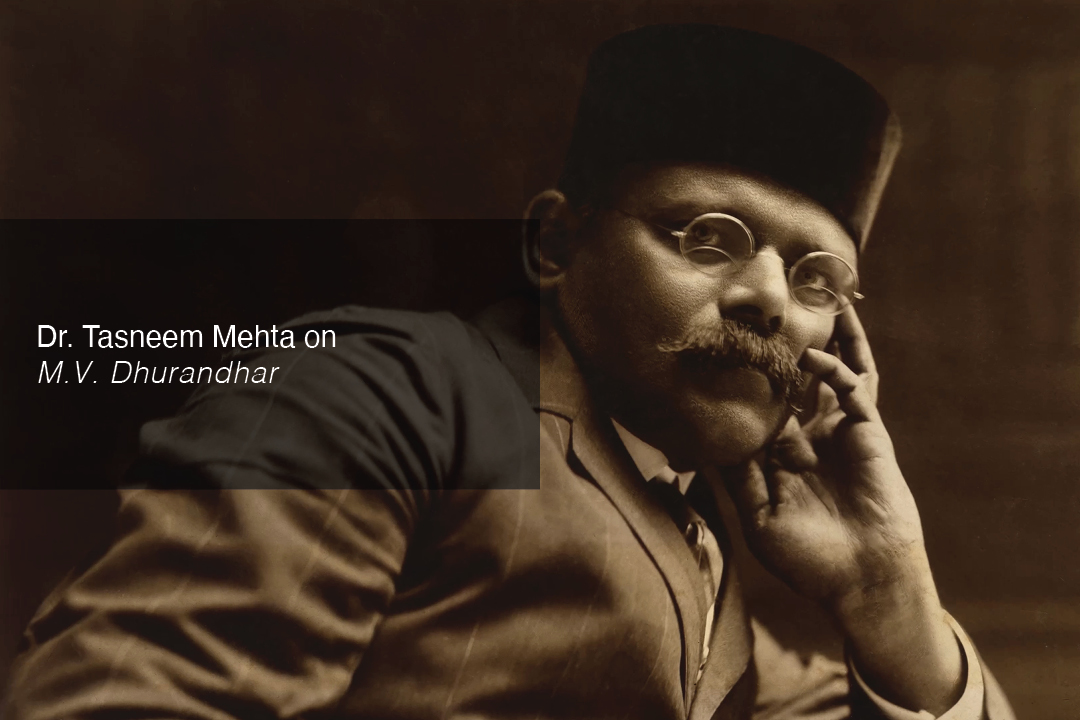 VIDEO
ARTISTS (UN)SCRIPTED
Films and videos on art, artists, walkthroughs, presentations and panel discussions