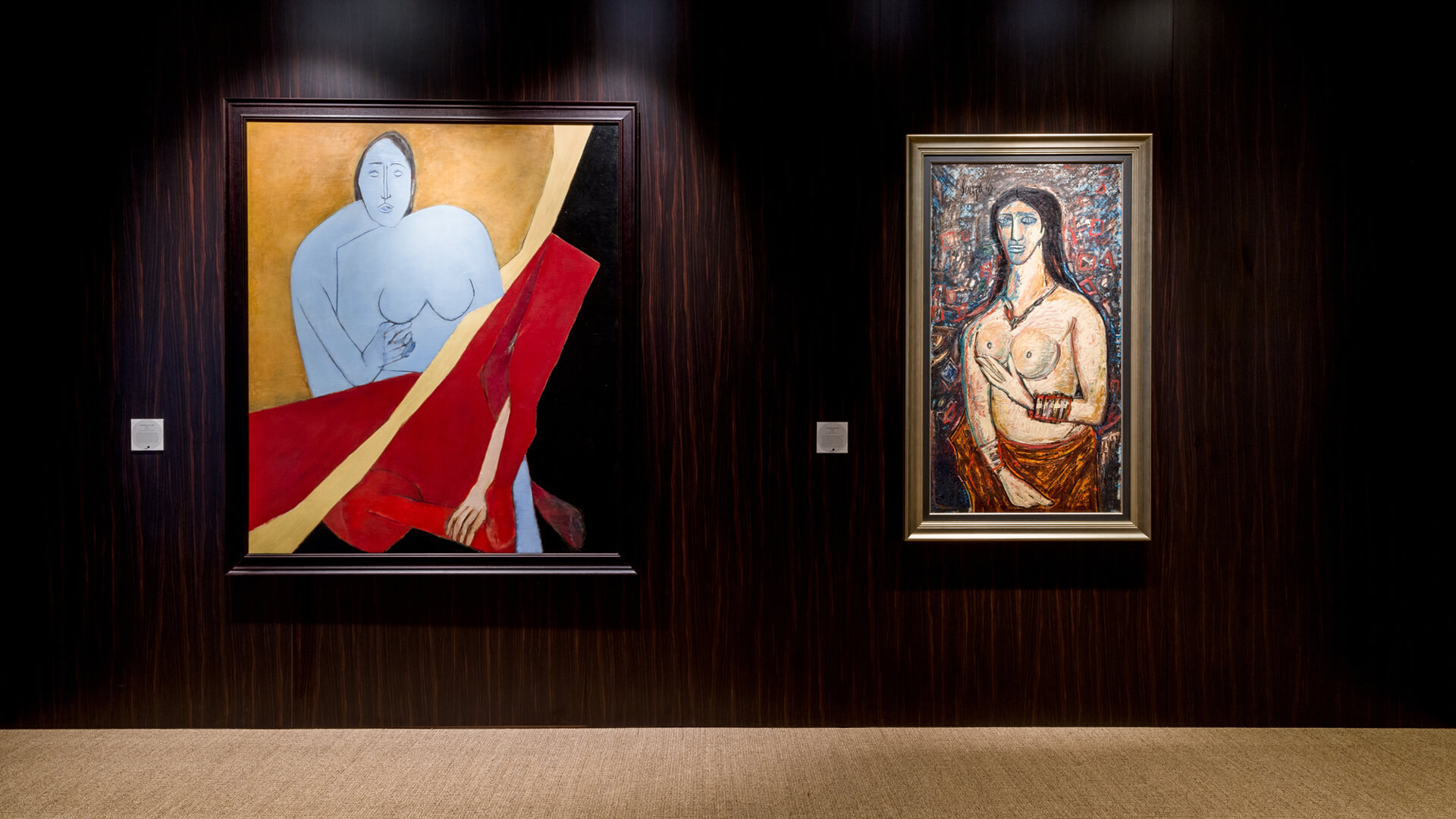 Careers
As the largest institutional employer in India's art industry, DAG has played a major role in opening up opportunities for researchers, curators, writers, photographers, book designers, and scenographers, who help to create some of the finest exhibitions of Indian art both in the country and internationally.
Over the years, DAG has employed, and contributed, to some of the most significant talent in the Indian art world. This includes consultants, permanent employees, as well as interns. It has also hired experts from time to time to work on special projects such as its workshops for the specially-abled and sight-impaired, organising curated walks for focus groups and students, running art appreciation programmes, making films on art and artists, while working with architects, designers and light designers for its displays.
DAG's team also includes specially trained relationship managers for managing client outreach and sales with regular inhouse training and ongoing guidance and coaching. Relationship managers are supported by teams that handle insurance, finance, and logistics—all part of the larger art universe that requires domain experts on par with the best in the luxury industry.
With its fast-growing imprint across galleries, museum collaborations, art fair participations, collector interfaces, and art related programming, DAG is constantly on the lookout for the right talent to seed its operations. We are looking for motivated individuals to join Team DAG across any of our verticals, whether as employees or as interns.
From time to time, openings at DAG are announced here but we are interested in individuals who want to work in the industry or have a passion for art. Those with degrees in art history or fine arts looking for careers at DAG can write to us at info@dagworld.com or fill the application form below.