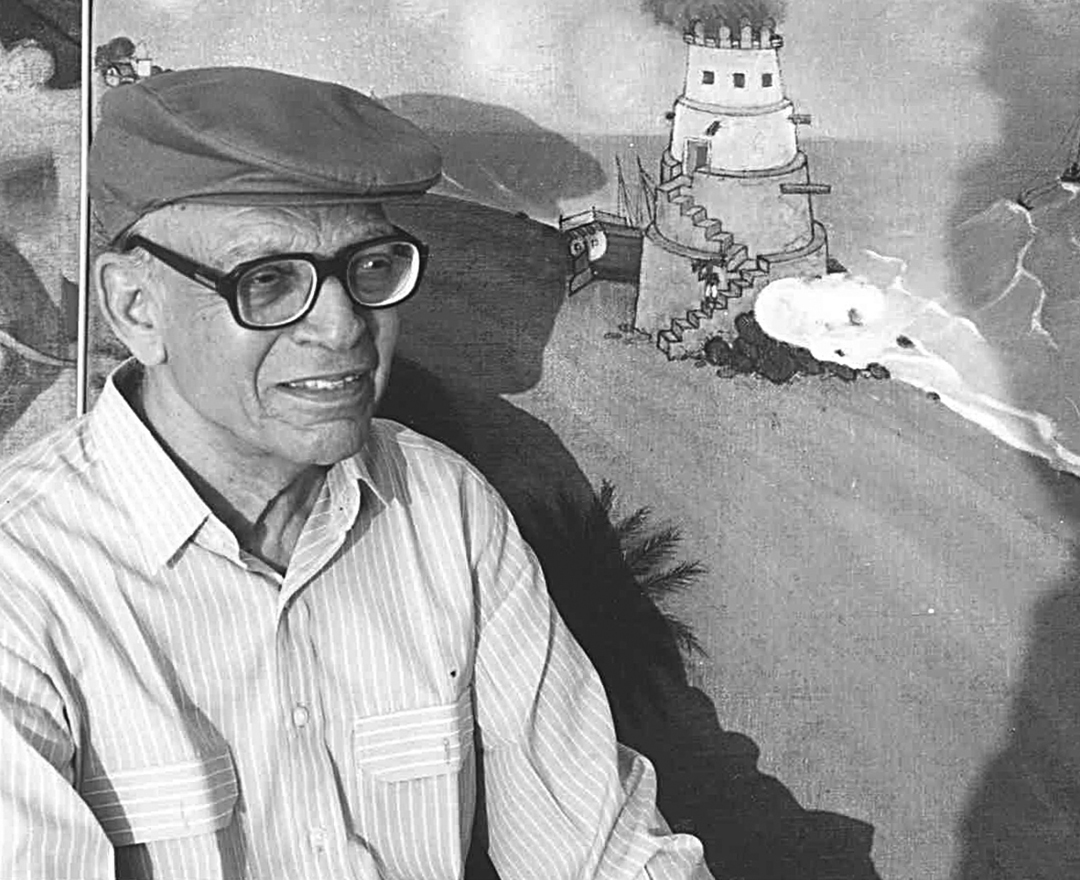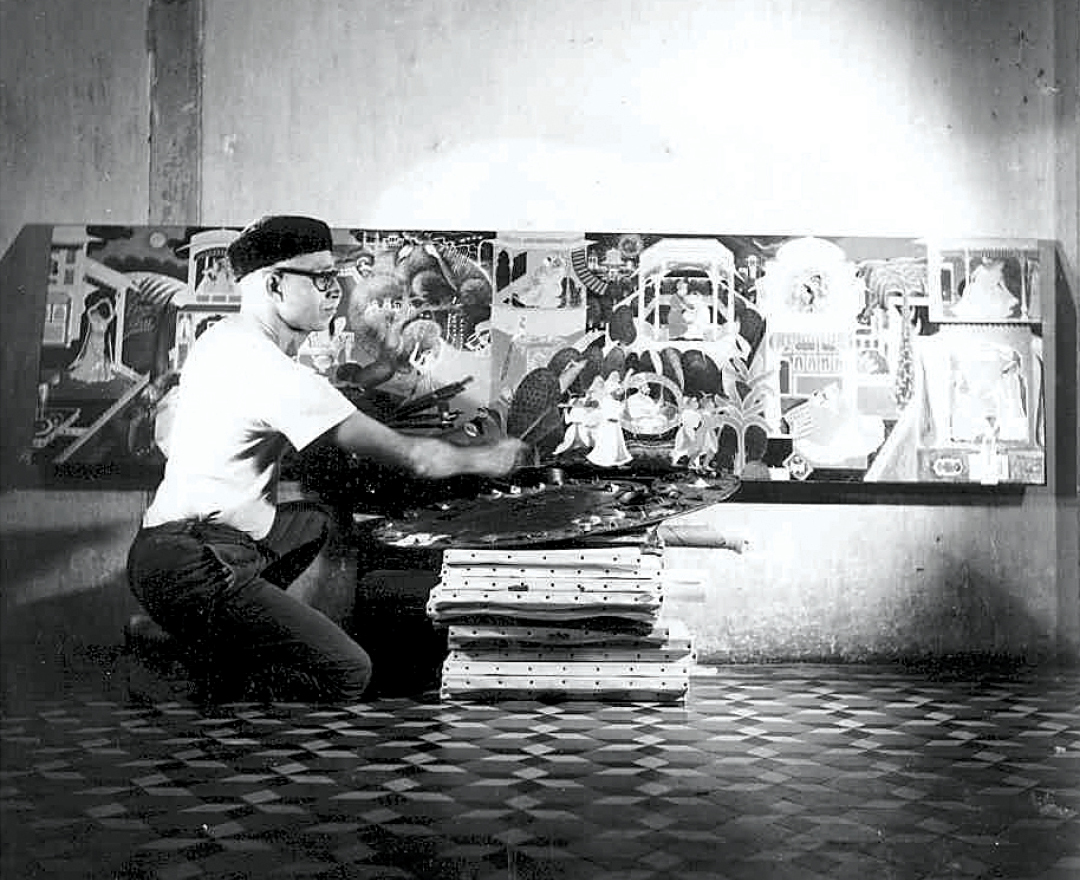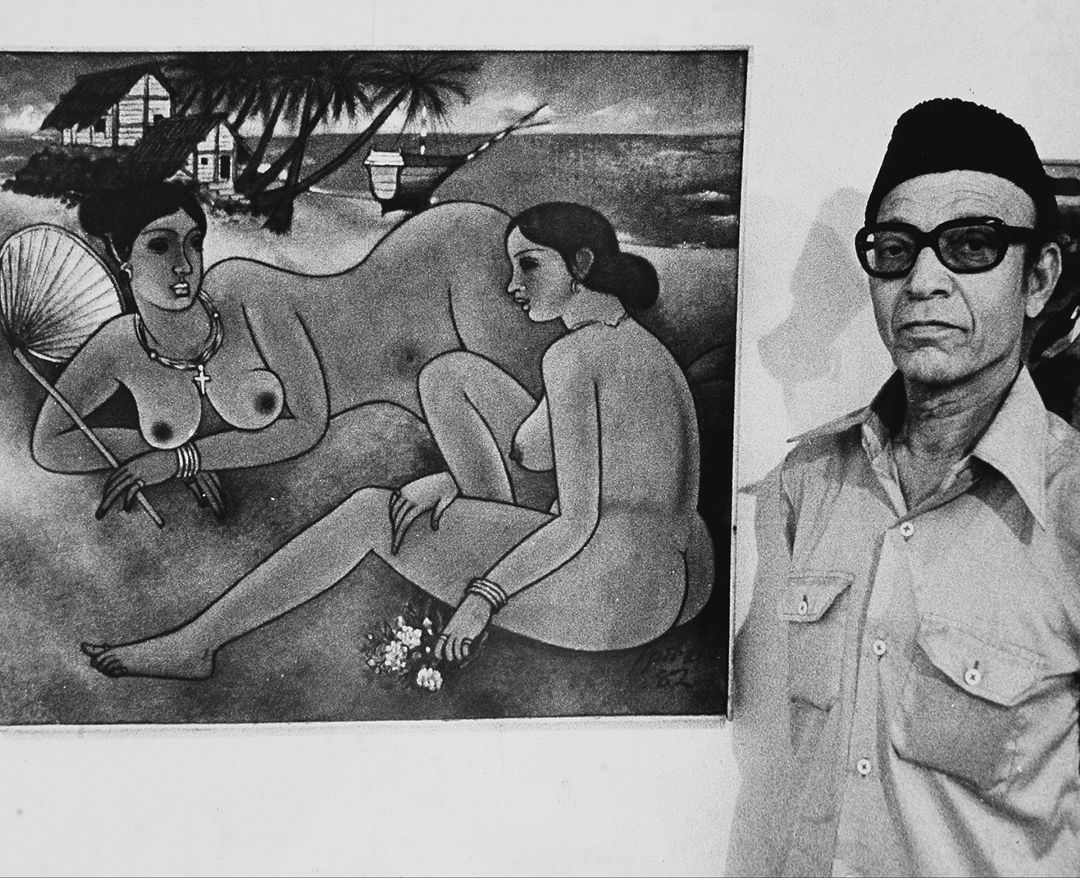 Abdul Aziz Raiba was born in Bombay on 20 July 1922 and studied miniature painting at Sir J. J. School of Art upon receiving a scholarship in 1942.
He was an early associate of the Progressive Artists' Group but later struck out on his own due to difference of opinion with other members. Contrary to his training in miniature painting, Raiba's work is characterised by bold shapes and strong outlines. Yet, the miniature influence persists in the two-dimensional arrangement and use of colours as well as in his composition drawn from the Travancore-Cochin folk art vocabulary.
An eclectic artist, he was also influenced by his stay in Kashmir between 1957 and 1959, where he drew upon the romanticism of the Kangra miniature school. Far from being derivative, his works are a result of his personal interpretation of these miniatures, Christian imagery, landscapes of south India, and the life of the Konkani community, to which he belonged. Besides, he was an excellent printmaker and had also mastered the difficult art of painting on jute.
Raiba won various accolades throughout his career, including many medals from the Bombay Art Society. He executed multiple commissions like the large mural of the Buddha for the Ashok Hotel, New Delhi, in 1956, and commemorative paintings done for the poet Ghalib's centenary in 1969. He returned to his alma mater seven decades later in 2013, for his first retrospective, charting his progression from 1943 onwards. He passed away in Mumbai on 15 April 2016.
'In Kashmir, my observations were refined, and I was able to commit what I saw to memory'
A. A. RAIBA
The 'Manifestations' series of 20th Century Indian Art, DAG, New Delhi, Editions VI, VIII, IX
'Navrasa: The Nine Emotions of Art'
DAG, Mumbai, New Delhi, 2020
'Indian Portraits: The Face of a People'
DAG, New Delhi, 2013; Mumbai, 2014
'The Naked and the Nude: The Body in Indian Modern Art'
DAG, New Delhi, 2013; Mumbai, 2015
National Gallery of Modern Art, New Delhi
The Crest, The Times of India